New Members
Kari Brown
I was born and raise in Portland, Oregon. I moved to Seattle in 1999. My career started out in the new
car dealership where I worked my way up from receptionist to Office Manager by the age of 24. After
13 years in automotive industry, I moved onto marketing and finance companies where I excelled at
running business offices. In my current position, I take on roles such as human resources, event
planning, system programming, software integrations, accountant, and executive leadership. I allow our
shareholders to be attorneys and do what they do best. In return, they let me do what I do best!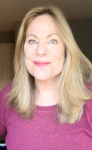 Anita Mosner
Leader of Transportation & Infrastructure Industry Sector Group at Holland & Knight, LLP. Leader of aviation team. 36 years experience offering consulting and legal services to the commercial aviation sector.
Beatrice Cassou
After 10 years at Airbus, mainly in aircraft sales-related roles up to aircraft sales director and 2 years at Inmarsat commercializing IFC services, I am now in charge of APAC for Titan Aircraft leasing where we specialise in cargo aircraft dry lease. I'm also developing my understanding of ESG as an investment and development financial tool.

Sara Alao
My name is Sara, I am currently studying my masters at Cranfield University in Astronautics and Space Engineering, after recently graduating from a Bachelors in Aerospace Engineering from a London University. I am the president of Cranfield's Students for the Exploration and Development of Space, where I manage a multi-disciplinary group of projects and competitions related to the space area, as well as organizing conferences, outreach events in the local area, and upholding stakeholder relationship with the university's executive board and with industry contacts. I am currently working on designing a next generation clean energy thruster for commercial applications as part of my degree. I am invested in mental wellbeing and sustainability, having worked and cooperated with university departments to ensure the promotion and application of these values. I have been around throughout my life, I was born in Belgium and have lived in Portugal, the United States of America and now in the United Kingdom, being fluent in English and Portuguese, and understanding French and Spanish. I am a passionate and ambitious individual in the ambit of the space sector, looking to do the best in my ability to lead and inspire those around me bringing out the best in them.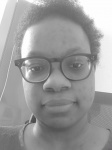 Sophia Hamidou
I am a student passionate by aeronautics since my high school age. I had the opportunity to visit an airport equipment, see ATCO and ATSEP personal working. I was lucky to get join the french NTSB for a week of internship aiming to discover a professional environment.
Jennifer Brody
Ms. Brody joined AFCO in 2021 and is tasked with ensuring the company's portfolio of facilities retain high occupancy and align with airport traffic and demand. She is responsible for amplifying awareness and opportunities for end-users, negotiating the leases of AFCO's airport facilities, and synthesizing market insights and data for key stakeholders.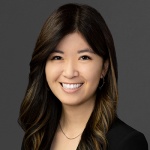 Christine Shang
Prior national counsel to one of the world's largest aircraft manufacturers. Currently practicing as a litigator at Kirkland & Ellis LLP.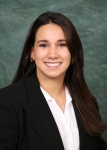 Ximena de Obaldia
I am a bilingual (English – Spanish) Panamanian lawyer in good standing and a current LL.M. candidate in General Law at Tulane University. I am planning to sit for the New York Bar Exam in February 2024. I am an international lawyer, with substantial working experience in the field of international aviation law.
Ashlei Suddeth
Ashlei Suddeth is a Senior Analyst with nine years of commercial airline experience. Ashlei is a talented project manager responsible for aligning people, systems, and processes to support strategic initiatives. Ashlei envisions a more equitable culture for women and minorities in aviation. As a result of her dedication to continuous growth, Ashlei successfully balances a career and formal education as a full-time undergraduate business management student. Ashlei is inspired and renewed daily by her faith in God. In her spare time, Ashlei likes to read, travel, and spend time with family and friends.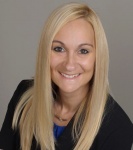 Jennifer Radtke
Jennifer Radtke is the first woman to serve as a Chief Mechanic for Boeing Commercial Airplanes. In Product Development, she applies her own experience as a mechanic to help engineers design products that prioritize mechanics' safety, work environment, and work load. Jennifer has 27 years of experience in the aviation industry, and she leverages that experience to make a meaningful difference with a respect for people culture for the next generation of engineers, leaders, mechanics, pilots, and passengers.

Radtke worked at multiple major airlines for 15 years prior to joining Boeing in 2011.

Jennifer earned two Bachelors of Science in Engineering Technology and Aeronautics with concentrations in aircraft safety and an Associates in Aircraft Maintenance from Embry Riddle Aeronautical University, her technical degree in Aircraft Maintenance Technology from Michigan Institute of Aviation and Technology and an FAA Airframe and Powerplant certification. Jennifer also earned a certification in Model Based Systems Engineering from MIT.
Ivon Aheart
Ivon Aheart joined Airlines for America (A4A) in 2019 after leaving the field of survey data, research, and collection, where she supported executive level management for over 12 years. As Coordinator of the Office of General Council within A4A, Ivon ensures all aspects of office management and operations run smoothly. She is the coordinator for both C-Suite and Executive level management at A4A with a vast knowledge of aviation systems, operations, and government cross functions. She is the co-chair of the A4A Women for Aviation counsel which focuses on the efforts being made in aviation to provide diversity, equity, and inclusivity across all positions within aviation. She holds a B.S. in Psychology from the University of Maryland.
Anna Celani-Washington
Anna M. Celani-Washington is an attorney with Jetlaw LLC. Anna's practice includes aviation mergers and acquisitions, aircraft transactions, and regulatory-related work. She also assists Jetlaw in providing outside general counsel services to FAA certificated air carriers. Anna received her J.D. from Mercer University School of Law. She also received her BA in International Studies and her BA in Modern Languages, Spanish from Georgia Southern University.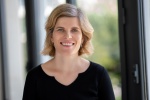 Caroline Derache
I have been practicing law for over 15 years, specializing in aviation law. I assist and advise leading actors of the aviation industry (manufacturers, suppliers, ground handling companies, MROs, airport authorities), in France where I am registered and abroad. I am a member of professional organizations in aviation and international law. I regularly contribute to law journals.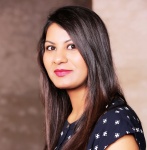 Mansi Singh
I am a Partner with Advaya Legal, a mid-sized full-service law firm with its principal office in Mumbai and associated offices across major cities in India. I am a part of the corporate and commercial practice of the firm and focus on advising multinational and domestic corporations on a range of commercial aspects relating to doing business in India. I am also actively involved in aviation law matters including legal and regulatory issues relating to registration and deregistration of aircraft, issues concerning airline operations, regulatory issues, consumer grievances, etc.
Joanne Damato
Joanne M. Jo Damato is a Certified Aviation Manager and the Senior Vice President, Education, Training & Workforce Development for the National Business Aviation Association where she has been employed since 2001. Her responsibilities include leading the team for all of NBAA's professional development activities – including the association's Strategic Focus Team, Certified Aviation Manager (CAM) Program, Professional Development Programs, Certificate Programs and the Sustainability Accreditation, On-Demand Education, Scholarships, Student Outreach, and Diversity, Equity and Inclusion efforts – reflecting NBAA's emphasis on workforce development through attraction and retention. A longtime veteran of the association, Damato joined NBAA in 2001 to manage the association's Air Traffic Services function at the FAA Air Traffic Control System Command Center until 2007, when she moved on to her current focus on professional development roles within NBAA. Prior to joining NBAA, Damato worked in scheduling and was director of pilot training with Executive Jet Management at Cincinnati's Lunken Airport (LUK).
Damato graduated from the Florida Institute of Technology with a B.S. in Aviation Management/Flight Option Specialization and obtained a Masters of Aeronautical Science Degree from Embry-Riddle. She also holds a Single and Multi-Engine Land Instrument Rating, Commercial Pilot Certificate, and is a current Certified Flight Instructor. She is active with Women in Aviation, International and Women in Corporate Aviation. In 2010, she helped launch an all-volunteer non-profit organization, Sky Hope Network, which in 2018 merged with Patient Air Lift Services. She has been featured on the cover of Aviation for Women and was also a longtime columnist for the publication. In 2012, Damato was named one of Airport Business Magazine's Top 40 Under Forty. In 2020, she was appointed to the DOT Youth Access to American Jobs in Aviation Task Force. Also in 2020, Damato was recognized by Florida Tech with the inaugural Alumna Legacy WISE Award recognizing women inspiring success and excellence. In 2022, she began serving as a board trustee with the Aviation Accreditation Board International (AABI). She is currently working on her certification as a leadership coach specializing in helping emerging leaders in aviation navigate their career paths. Damato lives in South NJ with her airline pilot husband and their two sons where she enjoys distance running, cheering for the Phillies, and spending time with family.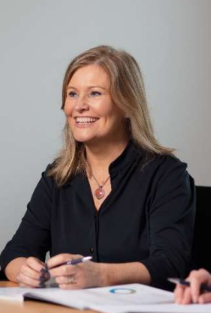 Elaine Kirby
I joined NAC as VP Commercial leading the EMEA deal team in the negotiation of aircraft sale and lease agreements. I was appointed to GVP Head of Business Processes in March 2017 and was appointed to the C Suite in 2019 as Chief Contracts Officer , leading the Contracts, Deliveries and IT Operations.

Previously I worked in GECAS for 13 years in various roles, most recently in Marketing.

I hold a Bachelor of Business Studies in Financial Accounting from NUI Dublin and a Diploma in company Directorship from the Institute of Directors.
Veronica Leacock Borchardt
Originally from Panama City, Panama, Veronica graduated from the ISFPA with an associate degree in Aircraft Maintenance before migrating to the United States at 19. Obtaining her A&P from the FAA, she launched her career as an AMT – working base, line, intermediate, and tower maintenance positions, as well as supervisor and project management roles for Delta and Alaska Airlines. Currently, Veronica serves as Assistant Manager for United's OSV Department. Her accomplishments include being a 40 Under 40 AMT Recipient, advocating for enforcing the Open Skies Treaty on Capitol Hill and establishing United's first leadership development program for Women in TechOps.
Karen Person
Karen joined GE in 2010, as an ECLP in the GE Water & Process Technologies business. Upon completion of the program in 2012, Karen served for three years as Product Manager for the business' industrial water treatment product portfolio.

In 2015, Karen joined the GE Commercial Corps, a team of internal consultants working globally across GE's tier one businesses. Engagements were diverse and included a go-to-market project for GE Healthcare in India, a strategy development exercise for GE in Iran (based in Dubai and Turkey), and finally a GE Ventures engagement working with an additive manufacturing start up in Seattle.

In 2016, Karen joined GE's Global Research Center working as part of a then-new Product Management Science team tasked to develop and roll out, across the businesses, best practices for product management and marketing. Karen's specific area of interest and focus was on the concept of measurably differentiated value and included developing various methods and frameworks for identifying, quantifying, and capturing product value through pricing. In 2018, Karen joined GE Additive as product marketing director, covering all modalities of GE's additive machine portfolio.

In 2020, Karen joined GE Aviation as product marketing manager for BGA turboprops. Karen is currently the product marketing manager for business jet turbofan engines and services.

Before joining GE, Karen worked in New York as program manager for the American Institute of Chemical Engineers' Center for Chemical Process Safety, an industry organization that establishes best practices for the chemical industry.

Karen holds an MBA from Columbia and a B.Sc in Chemical Engineering from Ole Miss.

When not working, Karen enjoys reading, skiing, yoga, and mostly, hanging out with her family - Layla, Mena, Mama Dog, Beauregard, Lucien, Vernon, Willie, Haint, and Hammerich Henry (the Mayor), all rescue dogs from Yalobusha County, Mississippi. Karen will continue to be located in Mississippi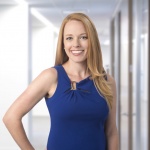 Rebecca Lipe
I started my career as a Judge Advocate General in the United States Air Force investigating fatal and non-fatal aviation mishaps, adjudicating claims arising from aviation mishaps and defending the Air Force in litigation involving aviation. Following nearly seven years of active-duty service I left the service and joined Steptoe & Johnson LLP as an Associate focusing on aviation and transportation regulatory work. Following my four years at Steptoe, I joined the Federal Aviation Administration as a regulatory attorney primarily focused on aviation registration and information law.
Noelle Pearson
I am Noelle Pearson, a results-driven sales professional with experience in customer service, marketing, PR and operations. I started my career in aviation in 2020 in the height of the pandemic, after being furloughed by a ground transportation provider. In early 2021, I stayed in aviation and straddled the space industry at Zero-G, where I ran sales and marketing. Fast forward to now, I returned to Private Jet Services as an AVP of Sales where I inspire and strategize with a handful of sales reps and interface with our marketing team.