New Members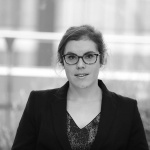 Sophie Allkins
Sophie is a Senior Associate (England & Wales qualified) in the Aviation team at DAC Beachcroft, based in London. She specialises in aviation work for insurers and reinsurers, with a focus on general aviation, as well as subrogation recoveries and coverage advice. Sophie trained at Clyde & Co and qualified as a solicitor in 2016.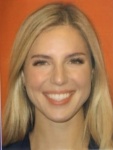 Abigail Antonopulos
I grew up around planes and was constantly in awe whenever my dad (who flew C-130s and is now an Airbus A300 Captain) took me out to see his planes, airshows, and to aviation museums. I loved getting to learn about any plane I could and their histories. I was always so excited for any opportunity I got to go in a flight deck or into a cargo hold. I am so excited my career has given me the opportunity to learn about the history of aviation, and where innovation has taken it. I am so glad I get to be a part of that innovation. My experience working at FedEx supersedes anything I could have expected and I love getting to go to work every day to learn more about our aircraft. My interest in aviation and aerospace continues to grow every day and I am excited for the opportunity to share my love for planes with other fellow women in aviation.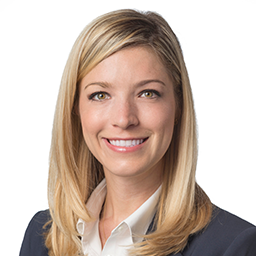 Tristan Coughlin
Tristan is a Director and Senior Attorney with American Airlines, where she focuses on complex cybersecurity, data protection, and privacy matters, including security compliance, information governance, security incident response, breach preparation, and regulatory investigations. Prior to joining American Airlines, Tristan worked for a global law firm.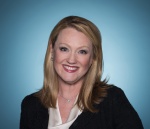 Stacey Frantz
With 25 years' experience developing strategy around large corporate initiatives, systems analysis, employee and customer engagement, crisis situations, issues management, and brand management, Stacey is the Senior Manager of Policies, Procedures and Safety in Flight Service at American Airlines. Prior to joining the Flight Service team, she served as the Director of Uniforms for all employees at American, above and below the wing. Stacey's experience crosses multiple industries including aviation, travel, professional services, healthcare, banking, technology and the non-profit sector. A frequent speaker, Stacey enjoys engaging groups of all sizes in order to connect, engage and lead initiatives from thought to successful implementation.

Tara Janowski
I recently left a career in the pharmaceutical and biotech industry to pursue my law degree. For the past twenty years, I have engaged with global medical experts as a sales and marketing leader to bring innovative and life-changing therapies to cancer patients and patients with rare-genetic diseases around the world. Why then aviation, you ask? Ever since I was a young girl, I've always been interested in and fascinated by aviation. I grew up around a grandfather and uncles that were pilots and have harbored a passion for aviation my entire life. I have a unique curiosity for learning about the types of and mechanics of aircraft, the complexities in managing airports and airlines, and the evolving intricacies and regulations of air space. Similar to the pharmaceutical industry, the aviation industry is extremely complex and heavily regulated so I believe that the professional skills and experience I gained in my previous career, combined with my J.D., will allow me to make a positive impact in the aviation industry as an attorney.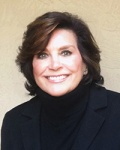 Annell Kuelpman
In 2003 Annell and her husband, Doug, started ADK Consulting & Executive Search, an executive recruitment firm specializing in senior executive level positions in the airport industry. They combined Doug's experience in aviation with Annell's background in recruitment and training, along with their aviation network. Since then, they have recruited over 140 airport CEO's and hundreds of senior executives at airports and in aviation related organizations across the United States. ADK has expanded beyond airports to include organizations that service the aviation industry as well as international firms working in the United States.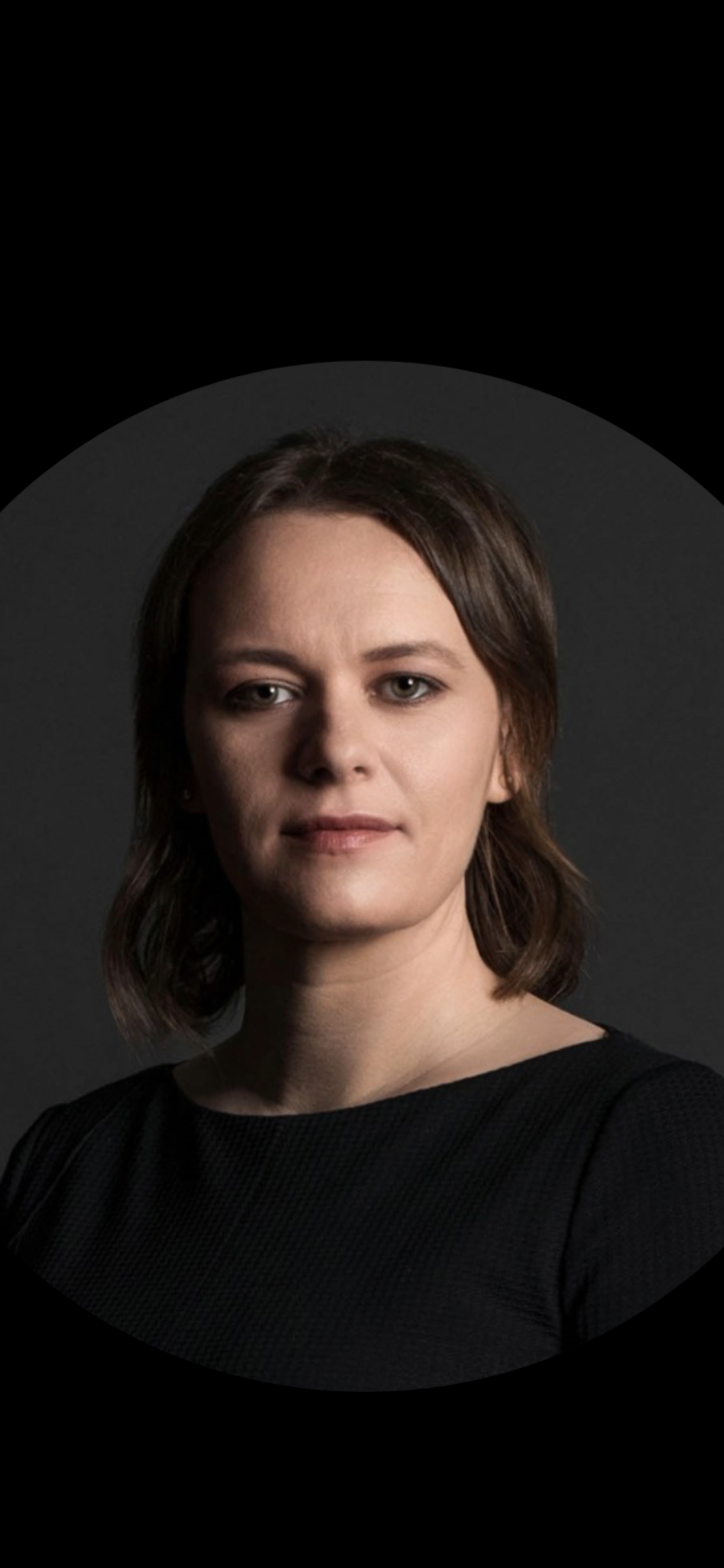 Ruth Lillis
Ruth is a partner in Arthur Cox's Aviation Group. Arthur Cox is a leading Irish law firm based in Dublin. She has extensive experience advising the firm's clients on all aspects of domestic and international finance with particular focus on aviation finance. Ruth regularly works on complex leasing and financing transactions with the aviation sector and represents leasing companies, lenders, airlines and equity investors on a broad range of cross-border transactions. In her role as partner, Ruth has dedicated herself to the advancement of women to positions of leadership as both a mentor and champion. She is a member of EMBRACE, the firm's Race and Ethnicity Network. She is also a member of PropelHer, an association of aircraft professionals involved with the motivation of women in the aviation industry. She is a mentor for PropelHer's mentorship programme. As a lecturer at the MSc in Aviation Finance at UCD Michael Smurfit Graduate Business School and at the Diploma in Aviation Leasing and Finance Law at the Law Society of Ireland, Ruth has strived to educate and inspire the next generation of industry professionals.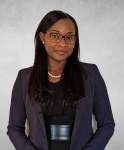 Doline Peterson
Doline Peterson is the Program Manager for the Dassault's F6X business jet's Auxiliary Power Unit (APU) at Safran Power Unit. She oversees the APU's development, certification, production and aftermarket services.
Doline started her career in 2002, as a computer networks engineer for a major network service provider in Cameroon, where she designed, installed and maintained computer networks and IP Telephony solutions for regional branches of international businesses such as Bolloré and ExxonMobil.
Doline began her career in Aerospace in 2006, as a graduate research assistant at the University of North Dakota, where she worked on a NASA funded program, AgCam, that sent two cameras to the International Space Station in 2008.
Doline joined Rockwell Collins in 2008, as a systems engineer for flight control systems, where she led development and verification efforts on the ARJ21 regional jet. She joined Pratt & Whitney in 2012, as a software engineer where she led a software certification update for the APU's controller on the De Havilland Canada Dash 8 turboprop aircraft. She finally joined Safran in 2015 following Pratt & Whitney's plant closure, where she led the first software certification of the APU's controller on the Bombardier Global 7500 APU. She moved into her current role as Program Manager in 2018.
Doline is passionate about aerospace and seizes every opportunity to connect with all things aerospace, like seeing the Perseverance Rover before its launch on its mission to Mars, the James Webb Space telescope before its launch, rocket launches and landings in the US. She is also a mentor to engineers within Safran and other volunteer organizations.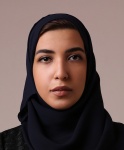 Nouf Aljalaud
Ms. Nouf Aljalaud joined SITA as Customer Success Manager since 2021, where she leads the Saudi Arabian border management technology operational services as well as being a member of the SITA Middle East and Africa Next Generation (NXTGEN) team, and a member of SITA Global Services (SGS) Diversity Ambassadors.
She is also a member of the International Institute of Business Analysis (IIBA), a member of Women in Aviation International (WIA), and a member of the Saudi Council of Engineers (SCE).
Prior to joining SITA, she was the IT Director of Saudi Ground Services Company. Throughout her career, Ms. Nouf held several positions at Aramco Aviation Department including Aviation Computer Support Group Supervisor.
Ms. Nouf Aljalaud holds a bachelor's degree in computer engineering from Prince Mohammad bin Fahad University. Moreover, she is currently pursuing her degree of Master of Science in Aviation and Aerospace Management program at Purdue University.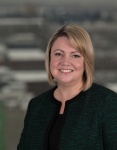 Nina Brooks
Nina Brooks is Vice President and Permanent Representative of ICCAIA to the International Civil Aviation Organisation (ICAO). In this role, she represents the interests of the aerospace manufacturers and service providers, actively participating in the activities of ICAO including the Air Navigation Commission, Council, Panels and Working Groups. Nina has 20 years experience in aviation, in particular innovation, safety, security, facilitation and cybersecurity, and also teaches Aviation Security on a part time basis at McGill University.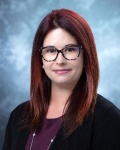 Carla Monti
Ms. Monti is the Coordinator of ESG and Leasing at AE Industrial and is responsible for coordinating logistics for industry and investor events, including AE Industrial's Annual General Meeting, and the Paris and Farnborough air shows. In addition to this role, Ms. Monti also works closely with the Director of ESG on coordinating data collection and assisting with DEI initiatives, as well as working with the Aerospace Opportunities team, assisting with billing, contracts and insurance. Prior to joining AE Industrial in 2017, Ms. Monti worked as a Florida Registered Paralegal.
Simone Roeder
Born and raised in East Germany, became a midwife, left for West Germany after the wall came down, studied English, became a pilot at the age of 35-first job with 36, accelerated quickly to high performance business jets, relocated to Hong Kong in 2014 and flew for chinese business man, back in Europe since 2019 flying business jets around the world, achieved FAA ATPL 2018.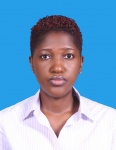 Levina Shewina
Levina Shewina is a student at ENAC pursing Master in Aerospace systems Navigation and Telecommunication. On 2016 she had her bachelor degrees in Telecommunication engineering. Thereafter, she worked as IP Engineer, AM-RAN engineer and CSOS Engineer in mobile telecommunication companies in Tanzania, and finally she was able to pursue her passion for aviation.


Levina is an ambitious person who believes in learning, unlearning and relearning.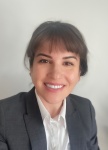 Amy Banks
I am a USAF C-17 pilot and Flight Safety Officer stationed out of McGuire Air Force Base. I have been in the service for 10 years and I am looking to transition to the airline industry in the next year. I graduated Georgia Tech with a Aerospace Engineering degree and I am excited to be around women who are passionate about aviation and aerospace.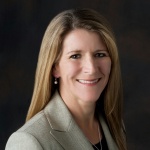 Kathryn Hughes
Dr. Kathryn Hughes is a retired Colonel, a physician and fighter pilot with over 25 years of active duty service. A 1988 graduate of the US Air Force Academy, she later became one of the few Pilot-Physicians in the US Air Force. She has been a Senior Consultant for Martin-Baker Aircraft Company (MBA) since 2016, working to support MBA with the US Air Force, US Navy and US Marine Corps. She is closely involved with applying human systems integration methodology and aerospace physiology expertise to current and future ejection seat design. Dr. Hughes has over 3,100 military pilot flight hours primarily in the T-38, RC-135, A-10 and Royal Air Force Hawk. She also has military flight time in 23 other aircraft, 400 hours as a flight surgeon and over 1,000 civilian hours in a Bonanza Debonair. Throughout her career, she held numerous leadership roles in the Air Force Medical Service to include Squadron Commander and Chief of Aerospace Medicine at Edwards Air Force Base – responsible for aeromedical support to the 412th Test Wing for developmental and operational test, as well as the USAF Test Pilot School. Dr. Hughes also served as an Royal Air Force Exchange Pilot at MoD Boscombe Down, UK where she conducted in-flight testing of life support and pilot flight equipment. Most recently she served as Director of the Human Systems Integration Directorate at Wright Patterson Air Force Base where she was responsible for ensuring human-centric design criteria were included in the acquisition of new Air Force systems. She was instrumental in the decision to operationalize full-coverage G-suit protection for high-G fighter in the USAF to mitigate G-induced loss of consciousness. Dr. Hughes earned the Diploma in Aviation Medicine through Kings College, is dual board-certified in Aerospace and Occupational Medicine through the American Board of Preventive Medicine, and specializes in Human Factors, Human Performance and Human Systems Integration. She is a Fellow of the Aerospace Medical Association and Royal Aeronautical Society.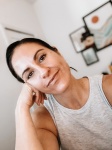 Darcie Kinyon
Darcie is currently the Business Development Manager for Boeing's International Government and Defence business. International Government and Defence is focused on the growth and execution of international defence portfolios including both platforms and services, providing customers with value-based, tailored solutions to meet their needs. Darcie is a Tanker and Transport and Commercial Derivative aircraft product expert. She possesses significant knowledge in Business Development, Engineering, Program Management, and Finance. Darcie completed a Bachelor of Arts in Communication from the University of Central Florida while competing in Equestrian sports. She also graduated with a Master of Business Administration focused on International Business from Florida Tech. She also holds a Data Visualization certificate from the University of Washington. Darcie is a Certified ScrumMaster®, a Certified Product Owner® and a Boeing teacher and coach on Strategy and Business Development and Baseline Management techniques. She's also a graduate of Boeing's prominent Leadership NeXt program; a program designed to develop Boeing's next generation of high-performing leaders. Darcie was born and raised in Central Florida, and is an avid outdoors enthusiast passionate about technology, international economics, community service, and fitness.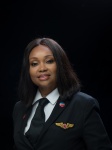 Capt. Irene Koki Mutungi
Captain Irene Koki Mutungi (Commonly referred to as Koki Mutungi) is a professional pilot in Kenya. She undertook her studies with Kenya School of Flying for her Private Pilots License and undertook her Commercial Pilots License and other ratings at Crabtree Aviation , Oklahoma , USA.

Her career started with Kenya Airways the National carrier of Kenya, where she rose through the ranks to the current position of Captain on the b787 Dreamliner.

She was employee 001 Female pilot at Kenya Airways and was the only female pilot for the airline for close to 6 years when she was hired in 1996. In 2004 she became the first African woman to command a b737 and led Africa's first all female crew the same year. She was the first female on the continent to become certified as a Captain of the Boeing 787 Dreamliner aircraft.
In 2014 she was named among 20 Youngest Power Women in Africa by Forbes Magazine. She has received numerous awards , among them Business Daily's Top 40 under 40 for 5 consecutive years , Women4Africa Award (UK) , Akwaaba - Africa , Travel Award (Nigeria) 2009 and 2017 amongst others. She was featured on CNN International as a Change Maker in 2020.

Koki is a well rounded pilot with a wealth of experience from both the private and public sector spanning over 20 years. She has been successful in mentoring young ladies and positively impacting the female population , especially in Kenya , who have repeatedly cited her as their reason for becoming pilots.

Koki sits on various boards and recently joined the Board of Governors at The Flight Safety Foundation. Tapping into her experiences and industry insights , she has previously spoken at several national and international forums. Her passion on Aviation and Mentoring is evident and her presentations have largely revolved around these issues.
Her vision is to start a foundation to mentor and later fund training especially for the less privileged girls, helping them reach for the stars by going for what they believe in.

Koki enjoys reading , writing , gardening and spending time with her family. She is a mother of two boys.

Melissa Phelix
I have been in the aviation industry about 8 years working in title and escrow services for private aircraft sales. I am currently a graduate student at Embry-Riddle Aeronautical.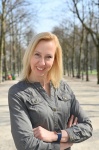 Annemarie Schuite
Senior legal officer at the Dutch accident investigation authorithy, DSB. Master degree in Air and Space Law. Love to dance and host diner parties.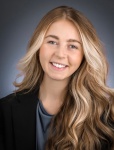 Caroline Young
Regional Director in Market Analysis, I have built my career off of passion and I been at the company for three years. I really enjoy the freighter / cargo part of the business and supply chain while also teaching others about the complexities within it. I enjoy being an advocate for women and was an executive on our Women in Leadership board while also hosting 200+ events on Diversity and Inclusion. I have a B.S in Supply Chain Logistics and International Business from Oregon State University.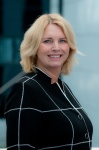 Patricia Bier
A real networker in a political and policy making environment, with sense of relationships.
I take the lead in future developments that have an impact on the organization within the context of aviation in the short and long term. From senior managerial to executive level , I am the "to go person" for representing international interests. By being well informed and taking interests about everyone's positions I am able to facilitate decision making at a high level.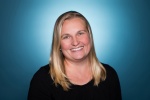 Casey Gillespie
Casey Gillespie was named Director of Powerplant Engineering in August 2021. In this role she will lead the Powerplant Engineering and Maintenance Evaluation Teams based in DFW, TUL, PHX and CLT. She will work closely with the broader Integrated Ops team in all aspects of engine, APU, nacelle and thrust reverser programs.
Casey began her career at American Airlines 16 years ago as an Engineer in the A330/767/757 Engineering group. This was followed by Sr. Manager Maintenance Programs and Technical Publications and roles as the Sr. Manager of A330 & A320F Fleet Engineering. Most recently, Casey was the Director of CLT Hub Planning and Administration, leading all aspects of the Planning and Administration team in Charlotte Douglas International Airport – American's second largest hub and one of the country's busiest airports. In this role she was responsible for all the station finances, staffing, and acted as the airport authority liaison.
Casey attended the University of Cincinnati where she earned a Bachelor of Science in Aerospace Engineering and NC State University where she earned a Master of Science in Aerospace Engineering.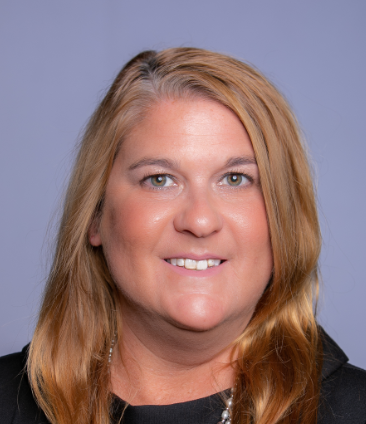 Melissa Gormly
Melissa Gormly is Lead Counsel at Federal Express Corporation in Memphis, TN. She is part of the Compliance & Legal Investigations Litigation team.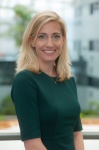 Maartje Krijnen - van der Helm
Maartje Krijnen – van der Helm is the Head of Strategy & Capacity Management at LVNL and a member of the Corporate Management Team.

Maartje works closely with strategic aviation partners such as airlines, Schiphol airport, other ANSP's, Air Force Command (CLSK), and Ministry of Infrastructure and Water Management to create valuable solutions to reduce noise pollution, fuel consumption and CO2 emissions as well as improving LVNL's performance. She does this in close collaboration with a range of stakeholders in a dynamic and challenging environment, on a national and international level.

In her job Maartje deals with a wide variety of strategic challenges. She creates partnerships with the aim of faster implementation of innovative (technological) solutions. One of the solutions she is currently leading is the development of a data-driven support tool, including machine learning, to support air traffic operations with decision making. Together with Amsterdam Schiphol Airport she introduced and implemented a multi-annual noise reduction program for improving the standard of living for residents in the proximity of Schiphol Airport. Overall Maartje is an active member in the various consultation and strategic decision bodies concerning future development of Amsterdam Airport Schiphol. In this role she works closely with key members of the technical, procedural and operational departments within LVNL to create value for the Netherlands, airlines and aviation partners.
As Chair of the Board of Knowledge and Development Centre (KDC) she has been tasked to develop innovative solutions for the sustainable development of the Mainport Schiphol. The KDC provides a platform for applied research and development with the aim to innovate aviation in The Netherlands. Further Maartje is member of the Advisory Board of the, Netherlands Aerospace Centre (NLR).
Her leadership style is characterized by giving trust, taking responsibility, open communication, cooperation and pursuing results. With her strong analytical skills and thoroughness, she is a decisive and flexible leader.

Maartje has a Master of Science in Business Administration and a Bachelor Degree in Business Administration.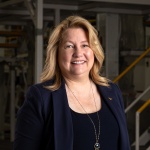 Melanie Litoski
I am responsible for all finance and IT functions within De Havilland Canada and its subsidiaries of Viking Air and Longview Aviation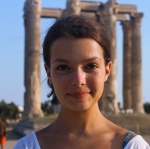 Gaia Roncalli
I am a Space Flight MSc student and a young entrepreneur. My ambition is to make space more sustainable, and I took action towards this goal by founding Ecosmic, a start-up that aims at mitigating the space debris threat. I have also been a MSc students' mentor for a few years now, and I love sharing my passion for the aerospace sector!