New Members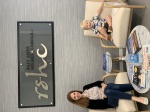 Jen Steeve
I have been practicing in aviation defense for 8 years now. I specialize in high stakes litigation at the trial and appellate stages. My clients range from OEMs to MROs and everything in between. My firm has a robust aerospace litigation department and we have practiced in the field for more than 70 years collectively.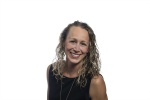 Jennifer Kaiser
Jen is currently responsible for the military services for Woodward's aerospace division including: sales and service, including account management, new business development, and maintenance and support. She has nearly 10 years of experience in aftermarket services in civil and military aerospace and renewable energy. Prior to joining the aerospace sector in 2017, Jen spent nearly 20 years in various roles in the utility-scale power industry.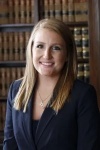 Kristin Newman

Kristin attended Texas Tech University for two years, where she was a member of the Texas Tech Honors College and Chi Omega Sorority. She transferred to Texas Christian University in 2010 and received her degree in Marketing and Entrepreneurial Management in 2012.

While attending TCU, Kristin worked for Texas Representative Giovanni Capriglione in his district office. Kristin was chosen to sit on the inaugural National Institute for the Study of Transfer Students Leadership Council, which helped universities and colleges around the United States to better accommodate students transferring between schools.

She obtained her Juris Doctor at the University of Oklahoma in 2016, where she graduated with a specialization in Entrepreneurial Business Law. While at OU, Kristin interned for the Honorable Daman Cantrell of Tulsa County. Kristin competed in several mock trial, negotiation, and moot court competitions. She also studied at Oxford University as part of OU Law's study abroad program in Oxford, England.

Outside of the office, Kristin enjoys anything outdoors with her dogs, baseball games, playing kickball, and traveling.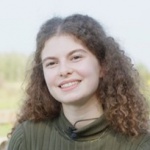 Margot Winters
I am a Belgian Aerospace Engineering master student at TU Delft and Physics and Mathematics bachelor graduate from KU Leuven. With a track record of participating in both technical 'hands-on' and research projects, including stratospheric balloon flight experiments on seeds and organ-on-chip devices, and STEM education projects, including at ESA's ESERO, my heart beats faster for balancing technical rigor with creative thinking and problem-solving.

Some accomplishments include:
(1) Second female to win the Belgian Astronomy Olympiad 2018;
(2) Achieving a TWIN Bachelor, completing both a Bachelor's degree in Mathematics and Physics magna cum laude as the first female student to do so;
(3) Successfully transitioning to an Aerospace Engineering master program, despite having a background in physics and mathematics, with a current grade of (85%);
(4) Presenting my research proposal in the Falling Walls Lab Leuven 2020 competition, as the youngest student among researchers and PhD students, yet receiving third prize;
(5) Promoting STEM education through my role at ESERO by developing a climate outreach project for teachers to study in the classroom.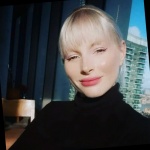 Rebecca Thomas
Rebecca is dedicated to all things Aerospace; interning on the Spatial Positioning Team at Frontier SI, a Search & Rescue Aircrewman for Leidos, Special Missions Aircrew for Government Departments while Studying a Bachelor of Aviation Piloting with a Major in Space Technologies at Swinburne University in collaboration with CAE flight school. Prior to this, Rebecca has a broad and extensive history operating on Special Missions as a Cabin Manager plus Line Check and Trainer for Government providers and International Private Charter Companies. Rebecca also has an extensive history operating for leading International Commercial Airlines. Rebecca is interested in developing and innovating international capabilities within aerospace.

Catherine Kiernan
Catherine is counsel in Reed Smith's Transportation Industry Group, practicing in the areas of aviation product liability and commercial litigation. She defends aircraft manufacturers, aviation component manufacturers, and airlines in complex litigation in state and federal courts throughout the United States.
Jerri Hayslett-Iriving
Join the FedEx Express team in 1989 and has held several positions from loading freight, monitoring inbound operations, customs clearance to aircraft maintenance and parts configuration. Just recently enrolled in Bethel University to pursue an undergraduate degree.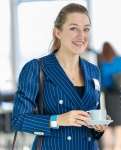 Julia Radius
Julia Radius graduated in Aerospace Engineering at the Delft University of Technology. During her MSc. she received an IAWA scholarship. After her MSc. in Noise & Climate Effects she started working as a System Integration Engineer for the ZEROe Fuel Cell Aircraft project at Airbus.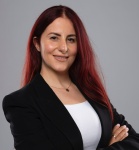 Sara Ghoneim
Sara Ghoneim is Globalization & Supplier Development Regional Manager for the Boeing Company supply chain strategy.

Sara is responsible for identifying the region's current and emerging capabilities targeting to develop a diverse readied supply base in alignment with the Boeing Enterprise Strategy for the Middle East region.

Sara has worked at Boeing Canada, leading the Industrial Engineering and Project Management activities for composite manufacturing processes and assembly structures for the purpose of optimizing manufacturing processes, implementing lean manufacturing principles, supply chain optimization, new product processes' design and integration, and rate readiness strategy road mapping and execution.

Sara moved to UAE in 2016, and managed the Boeing programs at TPI part of edge, and new product introduction and integration of the Boeing F15 program.

She then moved to Oil & Gas industry with air bp where she managed the Aerospace Middle East, North Africa and India portfolio and business development activities.

Sara joined Boeing based in Dubai in 2022, and she is currently scoping out the region's industrial trends & vision in the Aerospace and manufacturing sector in order to map out the country's current & potential supply chain capability development opportunities.
Sophie Hamada
As a former deputy district attorney for the City & County of Honolulu, my path to the aviation industry has been an unconventional one. My recent transition from prosecuting felony cases in Hawaiʻi's First Circuit Court to managing vendor relationships and engine contracts at the Hawaiian Airlines hangar was driven in large part by my passion for travel and exploration. Those interests, coupled with my desire to continue serving my community, have made going to work for Hawaiian Airlines a natural fit. I firmly believe that my prior work experience equipped me with the skills necessary to do good work in my current role and beyond. I am honored to work for my hometown carrier in an industry that plays a crucial role in connecting people and cultures across the world.
Courtney DeBlis
I grew up outside of Manhattan in a New Jersey suburb, Montclair. I knew I wanted to be a lawyer from the time I was a child because I loved watching my father in Court/during trials whenever I was allowed to go. I went to Loyola University in Maryland for undergrad, then I headed to law school in Miami, Florida at St. Thomas University School of Law. Before I graduated law school in 2011, I was hired to work at the Public Defender's Office in Miami defending indigent clients in criminal trials. I stayed with the Public Defender's Office until 2014 when I accepted an associate's position with a Commercial Litigation firm in Manhattan and moved back to New York. In February of 2017, my fiancé and I moved to Chicago and I accepted a position with KMA Zuckert LLC as an aviation litigation associate. I've been in aviation since. I stayed with KMA Zuckert for six years and just recently left the firm to join Allianz as a claims specialist in Aviation.
Elaina Bailes
Elaina is an experienced commercial litigator who has acted on a number of high-profile and ground-breaking cases in the High Court and in leading offshore jurisdictions. Her main practice areas include contentious insolvency and asset recovery, commercial aviation disputes, banking and securities litigation and commercial disputes relating to sanctions.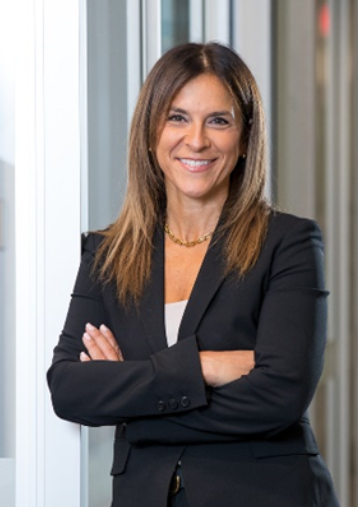 Irene Makris
Irene Makris was appointed Vice President, Customer Service for Pratt & Whitney Canada (P&WC) in February 2022.
Irene provides innovative leadership to the global Customer Service organization including Aftermarket Operations, Asset Management, Global Sales, In-service Program engineering, P&WC's Service Network, 24/7 Customer Support Centers, and Commercial Services, supporting our world-wide customer base of over 17,000 customers.
Previously, Irene held the position of Vice President, Global Sales & Marketing where she drove P&WC's investment portfolio by developing next generation product and service requirements in order to continue to successfully grow the P&WC and customer portfolios. Her responsibilities included providing innovative leadership to the Sales & Marketing organization dedicated to business development for P&WC products across all segments – General Aviation, Helicopters, Business Aviation, Regional Turboprops and Commercial APU. She was also responsible for driving customer delight through continued innovation, commercial negotiations and customer experience for 60+ Original Equipment Manufacturers (OEMs).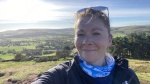 Kirsty Bettinger
My name is Kirsty and I am originally from Edinburgh, although I currently live in Austria. I have had an extensive and rewarding career in the aviation industry, starting out as a B1 aircraft engineer, working around the world before transitioning to a role as a Compliance and Safety Manager. I am currently the Managing Director of a Continuing Airworthiness Management Organisation. I hold a Master of Aviation in Aviation, and I have recently completed a Master of Science in Business and Organisational Psychology.

In addition to my professional achievements, I am also an avid runner and enjoy completing off-road ultra distances, although I like to joke that I'm slow!
Natasha Savage
Natasha Savage is an experienced and skilled General Aviation Underwriter with over 10 years of industry expertise and has completed the Advanced Diploma of Insurance.


Throughout her career, Natasha has developed a keen understanding of the unique risks associated with General Aviation. She has a meticulous eye for detail and a thorough understanding of underwriting principles, allowing her to accurately assess risks and make informed decisions.


Overall Natasha is an Insurance Professional who strives to continue to develop her knowledge of the Aviation Industry, along with her continued professional development, in order to give her a deeper insight into the insurance industry, understanding clients' needs and making sure those needs are recognised and responded to, which has always been a common theme in her career.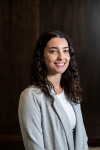 Stephanie Mattas
My name is Stephanie Mattas and I currently am working in private jet sales at Jet Linx! I happened upon working in aviation and have come to truly enjoy it. I love travel, so it feels very natural. I however do feel there's so much still to learn about aviation, the industry, and the current market. I'm looking forward to connecting with other women, as I'm sure we all can feel how male dominated it is.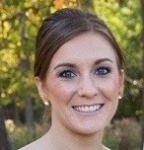 Lauren Johnson
Lauren is a Program Planner/Scheduler with the Boeing Company supporting the AH-64 Apache Helicopter platform. In addition to scheduling Lauren supports onboarding and training of new scheduling team members, helping to develop and deliver trainings and build relationships within the Boeing defense and global services scheduling and finance teams. In 2021 Lauren provided project management support to the team revamping Production Scheduling trainings. In 2023 Lauren joined the Boeing Technical Journal as Project Management support to the Editorial Board. Outside of work Lauren volunteers with the Hoyt Arboretum in Portland, OR, continuing to explore her lifelong interest in public access to nature and participation in community science and education.

Lauren holds a Bachelor's of Science Degree in Ecology and Evolutionary Biology from the University of Arizona. Prior to joining Boeing Lauren worked as an environmental consultant specializing in NEPA compliance project management for cross-jurisdictional federal energy infrastructure projects, taught middle school biology, and volunteered as an urban farm educator.
Stacy-Ann Williams
I attended Embry Riddle Aeronautical University. I have a BSc in Aerospace Electronics and a Masters in Aviation Business Administration. I worked for Dassault Falcon Jet for 12 years. I am a Partner and Vice President of Certification at Aerospace Design & Compliance LLC.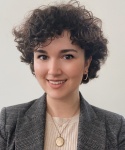 Tuvana Aras
Tuvana Aras is a Ph.D. Candidate at the Institute of Air and Space Law and Europa Institute at Leiden University, working on sustainable aviation and EU competition law at Leiden University. She has a master's degree in EU law and in air and space law, and a bachelor's degree in French public law. She was a trainee at the Legal Services of EUROCONTROL, the European Organisation for the Safety of Air Navigation and also worked as a Legal Intern at the Innovation Hub of Royal Schiphol Group (Amsterdam Schiphol Airport).