New Members

Ruby Ryan
Ruby Ryan is a third-year Aviation Management and Business student at Swinburne University of Technology in Melbourne, Australia. She is honoured to be the 2022 IAWA Scholarship Recipient and looks forward to connecting with fellow IAWA members.
Jessica Sophia Ralph
Hi, my name is Jessica, originally from Auckland in NZ. I spent twelve years as cabin crew with Emirates in Dubai (seven as Flight Purser) before redundancy due to Covid. I took that lose as a chance to go back to full time study and am now completing a Master's in Aviation, hoping to move in to a cabin crew management corporate leadership role.

Marisa Pollock
I am passionate about customers who fly the aircraft that I have supported throughout my 25 years at Textron Aviation. I have enjoyed many positions throughout my career in production control and logistics, supply chain and operations, all were focused on providing the right part at the right time. As an operations manager for our main metal bond facility I was responsible for supplying parts for over 20+ production models across all Textron Aviation facilities. This was one of the most challenging roles of my career and helped prepare me for a position within aftermarket working directly with our aircraft customers.
Currently, I am the Director of Customer Support for aftermarket parts and distribution, leading a skilled team of service experts that provide 24/7 parts support for over 30,000 aviation customers around the world. Outside of work, I am a volunteer for the Wichita Children's Home, as well as a board member for the Kansas Hispanic Education Development Foundation. I am also an avid Chiefs fan and you will see me at as many home games as I can attend.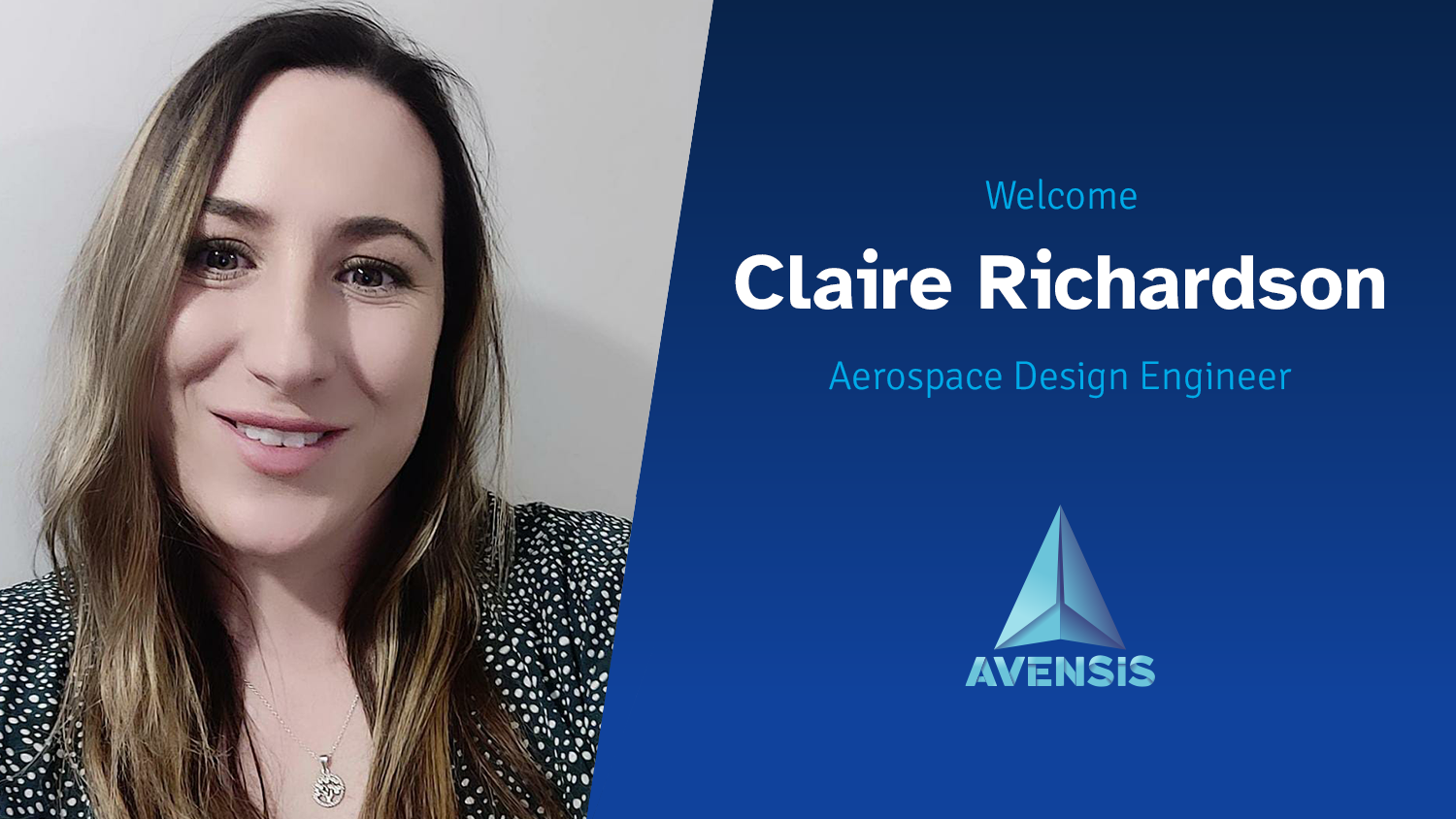 Claire Richardson
Claire Richardson is a design engineer with years experience working her way up the ladder from the shop floor to the design office.
She earned her full distinction diploma at Crawley Collage, and been building new skills with in her various roles.
Claire currently works for Avensis Aviation on the design them converting passenger to freighter solutions.

Louise Robotham
Louise Robotham is a senior design engineer with over 30 years experience within the aerospace industry.
She gained full membership to both the Engineering Council and Institute of Engineering and Technology in the UK
Louise has held a number of positions across the globe with various major OEM's working on concept through to production on aircraft structures, system integration and interior design.
Louise has recently joined Avensis Aviation, a company offering a range of PTF (Passenger to Freighter) solutions.

Theresia Schatz
As an Aviation industry professional with nearly 40 years of experience which includes airports, airlines, general aviation, airport research and most recently executive recruiting and management services for the airport and aerospace industry, I have cultivated strong and valuable relationships in the aviation industry and I enjoy making valuable and meaningful connections to further the development of many aviation professionals.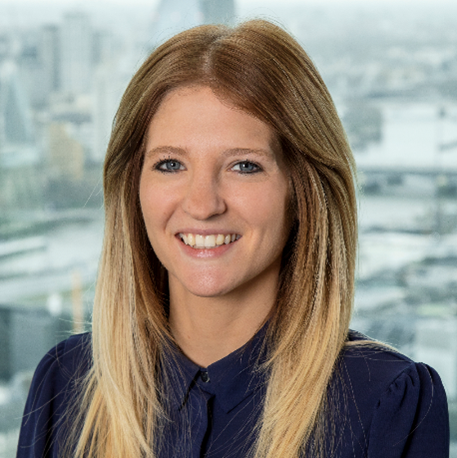 Harriet Stewart
11 years of insurance experience at Catlin, XL Catlin and AXA XL in Aerospace teams.
Joined Convex as an Underwriter in the Aerospace division in January 2020.
ACII qualified

Joloudi Badenhorst
My name is Joloudi Badenhorst and I am 30 years old. In 2014, I completed my LLB degree at the University of Johannesburg, South Africa. In 2017, I was admitted as an attorney, notary public and conveyancer of the High Court of the Republic of South Africa. For a period of 5 years I practised as a commercial real estate attorney at a top tier law firm in South Africa. In 2020, I finally had the opportunity to pursue my passion for aviation and obtained an advanced master's degree in Air and Space Law. In 2022, I relocated to The Netherlands to pursue a career in aviation.

Sarah Sanders
I am a proud first generation law student and fourth generation pilot. My goal in life is to combine these two career paths and practice aviation law. I am a proud member of The Ninety-Nines, Inc.®, International Organization of Women Pilots and Lawyers Club of San Diego both of which encourage women in unique professional careers to pursue their dreams in male-dominated fields

Barbara Achleitner
Barbara Achleitner is the Managing Director of DHL Air (Austria) GmbH, a 100% subsidiary of Deutsche Post DHL Group. The airline is based in Vienna, operating with 18 Boeing 757 aircraft mainly within the DHL Express European network.

Barbara also holds the overall accountability towards the Competent Aviation Authorities. Reporting directly to the Senior Vice President for Aviation Europe, Barbara is tasked with leading all affairs within the company.

Barbara holds an MBA from the University of Krems in Austria. She has worked in Aviation for over 30 years. Previously, Barbara joined DHL after working for Swiss International Air Lines Ltd. for 4 years. Before, Barbara was Director Ground Operations with European Air Transport Leipzig GmbH, the biggest European DHL airline, where she worked for 9 years, generating a solid ground handling operation at all European hubs and gateways. During relocation of the airline from Brussels to Leizpig in 2010, she led the project for her area of expertise.

Barbara is a mentor to others within DHL and enjoys coaching and supporting other women in particular to help them to progress in their careers.

Barbara lives in with her husband in Graz and Vienna, and her interests include gardening, painting and sportive activities like jogging and sailing.
Ellen Ebner

Ellen Ebner is the Director for Sustainable Technologies supporting the Sustainability & Future Mobility team. Ellen and the team are focused on developing technologies that will enable Boeing and our industry's pathway to net zero carbon emissions by 2050. Previously, Ellen lead operations for the Enterprise Technology Strategy team to apply portfolio management, product management & technology road mapping methodologies to technology management. Ellen has also served in Boeing leadership roles supporting Interiors Responsibility Center Fabrication and Assembly, 787 Program Final Assembly and Delivery and BR&T Materials & Manufacturing Technology. She holds master's degrees in Business Administration and Engineering Systems from MIT (Leaders for Global Operations program) and a bachelor's degree in Bioresource Engineering from McGill University. Her prior work experience is in renewable energy and energy efficiency design & consulting.

Zoë Ashford
Zoë Ashford is a current student at Cranfield University, UK, where she is studying a Master's degree in Astronautics and Space Engineering.
On completion of her undergraduate Master's degree in Chemistry in 2017, Zoë joined the BAE Systems Engineering Graduate scheme within the Submarines division and spent three years working with the Astute Class submarines in-build and in-service. For her work in-build, she received the Engineering Graduate of the Year award. Zoë has always been passionate about the aerospace sector, and in 2020 decided to pursue the Astronautics and Space Engineering Master's at Cranfield University. She intends to work in the Space sector on graduation, and for her Master's thesis is specialising in space propulsion.
Zoë is an enthusiastic advocate for careers in STEM, and has run her own outreach projects from Cranfield University, as well as several activities on behalf of the Cranfield Students for the Exploration and Development of Space (CranSEDS) society, of which she is President. She also is a volunteer with The Access Project, through which she tutors A-level students in Chemistry.

Julie Schell
After spending several years with Allegheny Airlines and at FAA Headquarters, Julie joined Piedmont in 2005, working in the Safety Department as the Customer Service Safety Manager before transitioning to the role of Director of Safety in 2013. As vice president, Julie oversees all Maintenance, Flight and Customer Service Safety programs, as well as environmental, OSHA and regulatory compliance issues.

Jessica van Kruisbergen
I am Jessica van Kruisbergen. I am an experienced operational excellence professional continuously improving companies. I am most interested in bridging the gap between IT and business by developing and implementing solutions that maximize efficiency and reduce costs. I am highly qualified and skilled in airports, operational improvement, problem-solving, and program management. My goal is to empower others to achieve excellence.
My passion for aviation started when I was in university where I studied aviation management and did my flight training. I worked for a period with American Airlines on the ramp and then got into Airport Operations during my studies. After I graduated I worked in Airport Operations whilst I worked on my Masters for Aviation Safety Systems and Aviation Management. Once my master studies were completed I worked for AIG Aerospace. At this point, I was a member of IAWA. For personal reasons, I relocated to Europe and started expanding my managerial and international experience outside of the aviation industry. I am now back in aviation with Vanderlande Industries, B.V. - a manufacturer for baggage handling systems. I am responsible for developing and strengthening Vanderlande's service proposition and providing.
Hannah Moran-Ellis
I speak French to an advanced level and am comfortable reviewing documents drafted in French in order to provide high level comments.

Alexis Conniff
I have been a lawyer for about 13 years, with nine of those in aerospace. I am currently a Legal Director for the Aircraft Turbine Systems business division of Woodward, Inc.

Sophie Rougé
Sophie Rougé is Senior Director, Corporate Safety Management and Head of Aviation Safety Governance.
Graduated Aeronautical Engineer in 1998 from ENAC, the French Civil Aviation School, Sophie joined Thales, then Airbus in 2001 as Test means Architect for A380 and had several positions in Engineering before joining the Product Safety department in 2013.

Sophie has defined and developed the Airbus Safety Management System approach. She is the creator of various initiatives to strengthen and promote industry wide accident prevention with Airbus' suppliers.
Reporting to the Chief Product Safety officer, Sophie has been also recognized as the unique Airbus Senior Expert in Safety Management in 2020.

As ASD* member she chairs various international industry-working groups with authorities for Aviation Safety.
*ASD: AeroSpace and Defence Industries Association of Europe

Chelsea Hatch
I graduated from the U.S. Air Force Academy in 2012 and commissioned into the USAF. I am an active duty Space Operations officer and a 2017 graduate of the USAF Weapons Instructor Course, Space Superiority Squadron. In April 2021, I transferred into the US Space Force. I am currently assigned to Peterson Space Force Base, Colorado at the Space Training and Readiness Command (STARCOM) Headquarters. There, I am part of a hand-selected team where I manage the careers and professional development of Space Weapons Officers and Weapons Instructors. I also lead the coordination and establishment of the USSF's Tactical Development Program on behalf of the STARCOM Commander.

Sophie Hayashi
I joined Delta Air Lines in January 2021 as part of Delta's Government Affairs team as the Manager of International and Regulatory Affairs for the EMEA and APAC regions. I am based in Washington, D.C. and began my career in aviation as a Legal Extern at Delta while still in law school in 2018. Before rejoining Delta, I worked for Airlines for America as an attorney in the Office of the General Counsel at Airlines for America (A4A).

I have a Bachelor of Arts in Political Science from Indiana University, a Master of Science in Crisis and Security Management from Leiden University, and a Juris Doctor from the University of Florida.

Liz Booker
Influencing the demographics of aviation through story. 28-year U.S. Coast Guard veteran, Commercial F/W & R//W pilot flying GA for fun. Writer for Young Adults featuring women in aviation. Literary Aviatrix on social media, host of the Aviatrix Book Club FB Group (1600+ members) and Aviatrix Book Review website and podcast where I promote books featuring women in aviation.
Morgan Edwards
Aviation safety professional at American Airlines in Fort Worth, TX, USA. Expertise in reporting systems, and talent for data aggregation, analysis, and visualization with MS Excel and Tableau. Proficient at investigations, auditing, Aviation Safety Action Program administration, and compelling presentation of analytical findings. Very enthusiastic about reading, continued learning, and especially creative projects.

Anna Kopinski
Through a rather circuitous route, I learned nearly fifteen years ago that aviation provides the curious mind the greatest gift - a new nugget of knowledge or information every time you think of and ask a question. The answers are out there and more often than not, people in aviation love to share their knowledge with you.
I started as a receptionist at an aircraft brokerage while still in college, and have now held positions in marketing, technical documentation, research and writing, and data analysis, and now am a certified aircraft appraiser with mba Aviation. I love learning new things every day and am so thrilled to help others on their journey to loving and learning about aviation.

Sangita Richardson
Sangita joined Spirit Aerosystems, Inc. in the IT organization in June 2006 after working for Koch Industries where she held multiple IT leadership positions. Her passion for driving performance, leadership and development allowed her to also expand her experiences with the Human Resources organization at Spirit for 6 years, before returning back to IT a few years ago in an executive position.
Sangita's current role as an IT Director includes responsibilities for infrastructure services and delivery for all of Spirit's locations world-wide.
Sangita is a graduate of Wichita State University and holds many certificates in areas of leadership, HR and IT.
Sangita and her husband Rob have 3 adult children, Kali, Jakob and Jaydn. They enjoy spending time with friends and family.

Amy Williams
Amy joined Spirit AeroSystems in December 2015 and is currently the Director for Global Diversity, Equity & Inclusion (DE&I) and Corporate Culture. Upon her start with Spirit, Amy had responsibility for the strategic direction for Corporate Social Responsibility (CSR) enterprise-wide. In 2021, she had the opportunity to transition to lead the global DE&I strategy and corporate culture transformation for the organization.

Amy has several years of experience in CSR and DE&I throughout her career. She has had the opportunity to engage and partner with all levels of an organization, including the C-Suite, HR teams, Employee Business Resource Groups, and national nonprofit partners, to provide strategic leadership in strengthening company brands and inclusive work environments.

As a proud Wichita native, Amy is an active leader in the community. She currently sits on the boards of Music Theatre Wichita, Via Christi Foundation, the Wichita Public Library Foundation, the Wichita Community Foundation and serves as the co-chair for the Wichita Regional Chamber of Commerce's DE&I Advisory Council and is the Community Advisor for the Wichita Chapter of the National Association of Asian American Professionals. She completed her MBA from Newman University and has a Bachelor of Business Administration in Human Resource Management from Wichita State University.

Mandy Trainer
Mandy Trainer's 15-year aerospace career was preceded by a season of professional service, improving the lives of others and defining her Servant Leader style. Mandy worked with at-risk youth in the Kansas City School District, served as Detention Officer in a metropolitan-area jail, and later became a mental health advocate.

Mandy leveraged these early experiences shaping lives as she joined Boeing. Her zest and acumen for developing people, teams, and accomplishing the mission, facilitated her success, enabling her to receive the division's highest recognition: an Atlas Award. When she departed Boeing after a six-year span, Mandy was Chief of Staff for Boeing's B-52 Program. At Spirit, she has moved rapidly through business and operational roles with P&L responsibility nearing $1 billion annual revenue and earning consecutive CEO performance awards for three years.

Recognized by the Wichita Business Journal among Women Who Lead in Aviation and Manufacturing, Mandy's leadership allows her to passionately serve. She is a member of Spirit's employee community fund and political action committee, Board Member for the Greater Wichita YMCA, Spirit Executive Sponsor of Habitat for Humanity's Women Build program, a Spirit Ambassador for the USD 260 school district, and was a 2021 National Finalist for the coveted Whitehouse Fellow program.

Mandy earned an MBA and BA in Law, Philosophy and Rhetoric from Stephens College.

She resides in Derby, Kan., with her husband Matt and two sons, Jack and Sam. She enjoys spending time with her family, reading, exercising and actively supporting youth sports.

Stacy Hall
Stacy Hall is the Vice President & CFO of Commercial Programs for Spirit AeroSystems, Inc. Mrs. Hall is responsible for Spirit's Commercial programs across all Spirit locations. Mrs. Hall assumed her current roll in October of 2020. She has formerly served Spirit in the role of Vice President of Contracts, CFO/ Vice President of Airbus Program CFO/ Vice President of Boeing Program and Corporate Treasurer.

Mrs. Hall joined Spirit in September of 2013 as the Treasurer. Prior to joining Spirit, she was a Vice President in Structured Finance for US Bank and Bank of America Merrill Lynch from 2008 to 2013. In addition, she has held financial leadership positions of Corporate Risk and Control, External Reporting and Relationship Manager at ABN AMRO and Bank of America.

Mrs. Hall has served as a Team Lead for the United Way and currently sits on the board of directors for the Pando Initiative. She majored in Economics at Kansas State University, and has a Master's degree in Finance from Oklahoma State University. She and her husband, Steve, have a 14-year-old daughter, Ada and a 11-year old son Logan.

Marelle Capperauld
Marelle Capperauld joined Spirit AeroSystems in April 2006 as part of the acquisition of BAE Systems' Aerostructures business unit in the UK which created Spirit AeroSystems (Europe) Limited.

Prior to this Marelle had gained extensive aerospace supply chain and project management experience through her tenure with BAE Systems. Marelle has held a number of various roles within Procurement Programs and Global Commodity Management with supply chain responsibilities across multiple locations

Marelle took on role as Director of Global Supply Chain for the UK & Malaysia sites in 2015 and in June 2018 was appointed Global Director for Supply Chain Airbus Programs. In August 2020 Marelle was appointed as Vice President of Global Supply Chain Airbus Programs with responsibility for supply chain management and sourcing across 7 locations integrating all Airbus programs and in 2022 added Regional Business Jets to the portfolio

Wendy Crossman
Wendy Crossman is a VP of Sourcing supporting Spirit's Boeing/Defense business.

Wendy has been an employee of Spirit for 25 years and has held a number of positions with Spirit since 1997.

Wendy earned her bachelor's degree in Education from Wichita State University. She holds three master's degrees, and earned her Doctorate in Business Administration from Walden University in Minneapolis, Minnesota.

Tori Mehl
Hi! My name is Tori Mehl and I work for Boeing as a Treasury Operations Analyst. I joined Boeing as an intern in 2016 and then had another internship the following summer in 2017 before joining the company in the Business Career Foundation Program (BCFP). The BCFP is a two year, cross functional rotational program where I rotated through 6 different job functions across the company every 4 months. I had rotated through financial planning and analysis, defense contracting, strategic regulatory policy, sales and marketing, project management, and Boeing Business Jets marketing. Through all of these jobs, I have learned so much and created connections across The Boeing Company. I want to continue to grow within the aviation industry and meet other women and learn about their jobs. I am a big advocate for women supporting women, especially in aviation, so I have been wanting to join IAWA for years after hearing Kimberly Pearson talk highly of the organization. I appreciate this opportunity to join IAWA.

Ciara Kennedy
Education Background. Masters in Business Administration (MBA) specialising in Strategic Procurement Management. Postgraduate in Management. BA (Hons) Degree in Business Studies

Started as a Graduate in 1999 and held various positions across the Supply Chain, Aftermarket and Operations functions
Director, Customer Services in 2014, transitioning to Supply Chain a year later as Director Supply Chain, Value Engineering
General Manager, Supply Chain and Logistics Belfast in 2016
Vice President, Procurement & Supply Chain in 2018, responsible for Bombardier's five global Aerostructure sites. Managing a team of approximately 700 people, responsible for $1.5bn annual spend across 450 suppliers
Vice President of Operations for the Belfast site in 2020.

Marki Huston
Marki Huston currently holds the roll of Vice President for Global Quality. In this roll she is responsible for ensuring a robust Quality Management System that is executed flawlessly to ensure product and process compliance and customer satisfaction. As part of this responsibility she oversees her team in developing and implementing quality initiatives through cross functional collaboration both internally and throughout the supply chain.

Marki joined Spirit AeroSystems in 2011. She has worked in many diverse leadership positions including Engineering, Operations, Lean Manufacturing and Quality. Prior to joining Spirit AeroSystems, Marki worked for Textron Aviation in both sustaining and new product development rolls.

Marki has earned Chairman's Awards for Innovation from both Cessna Aircraft and Textron. She has also been recognized as a trusted partner within her company and their customers. During the Covid Pandemic she was part of the team that transformed Spirit AeroSystems production systems into one that helped produce much needed ventilators.

Marki holds a Bachelor's of Science degree in Industrial Engineering from Wichita State University, a Six Sigma Black Belt Certification and a Materials Management Certification from The Ohio State University. She is an avid supporter of United Way of the Plains and the work they do within the community.

Marki and her husband, Josh have two boys. She enjoys supporting her kids in their sports activities, showing horses, and helping her husband work all of the miscellaneous activities living on a cattle ranch provide.

Amie Emerson
Amie Emerson, Senior Director, Growth, Strategy and Mergers & Acquisitions, leads the development of Spirit AeroSystem's growth strategy, including competitive analysis of current and potential initiatives, executing strategic growth projects and analysis of all potential mergers and acquisitions. In addition, Amie is the Executive Sponsor for Spirit AeroSystem's Employee Business Resource Group, supporting the Diversity & Inclusion Strategy.

Amie has been with Spirit AeroSystems for 9 years holding positions within the CEO Office, leading the Global Audit organization and most recently as the Head of Quality for the Airbus Programs. Prior to joining Spirit, Amie held an executive position at Weaver Manufacturing, Inc. and finance positions at Sprint Telecommunications.

Amie was a 2020 Manufacturing Institute STEP Ahead Award Honoree, a recipient of the 2021 Spirit CEO Award for Quality, Leadership Wichita Class of 2014 and Dwight D. Eisenhower Excellence in Public Service Series Class of 2011.

Amie is a 1998 graduate of Newman University with a B.S. in Total Quality Management. Amie is a member of the Young Life Committee. Amie has served on the board of directors for the Fundamental Learning Center, the Dwight D. Eisenhower Excellence in Public Service Series and the Make-A-Wish Foundation of Kansas.

Amie is a resident of Wichita, Kansas, and the mother of two children, Timmy and Shelbie.

Kacey Jolly
Kasey Jolly is the Director of Commercial Business Management for Spirit AeroSystems, Inc. Ms. Jolly is responsible for Spirit's global commercial business management organization including global workforce planning, key performance indicators and data analytics. Ms. Jolly assumed her current roll in November of 2021. She formerly served Spirit in multiple finance roles and in corporate strategy.

Ms. Jolly joined Spirit in November of 2012 as a market research analyst. Prior to joining Spirit, she was a Senior Research Economist at Wichita State University. In addition, she instructed economics at Wichita State for seven years, winning instructor of the year three times.

Ms. Jolly continues to work with the Wichita State Economics Department as an advisor and participates in the Professional Edge program as a mentor and guest speaker. She holds a Master's degree in Economics from Wichita State University. Kasey has a 17-year-old son, Payne and a 9-year-old son Reed.

Kristina Baldwin
Kris Baldwin is Senior Director of Fabrication at Spirit AeroSystems. As part of this role, Kris oversees the growth and strategy for Fabrication operations, drives productivity improvement, executes on production rate increases, and sets the strategic direction for Fabrication.

Baldwin has been with Spirit AeroSystems since 2018, serving as Director of both Skin and Machine Fabrication.

Prior to joining Spirit, Baldwin held several leadership positions of progressive responsibility throughout her career with the U.S. Army, Cummins Engine, Eaton, Ingersoll Rand and Libbey Inc.

Baldwin earned her master of business administration degree from the Indiana University Kelley School of Business, and a bachelor of science degree in General Engineering from the U.S. Military Academy at West Point.

She has led multiple campaigns for Fabrication with the United Way of the Plains, and served as a captain in the United States Army

Haley Beattie
Haley is the Director of Global Corporate Communications and Public Affairs for Spirit AeroSystems, assuming responsibility for all communications and public affairs activities outside the Americas, and global marketing efforts.

Haley joined Spirit AeroSystems as part of the acquisition of select Bombardier assets in 2020. Whilst at Bombardier, Haley progress through increasingly senior roles in media relations and public affairs, including Senior Spokesperson for Bombardier Aerospace, Director of Communications and Public Affairs for Bombardier Aerospace in Europe, and Director of UK Government Relations for Bombardier Inc.

Haley holds a Bachelor's degree in Journalism from Concordia University in Montreal. Following a stint in radio at CKGM in Montreal, she transitioned from a career in broadcast journalism to public affairs and communications where she held positions in investor relations and marketing agencies, as well as corporate communications with simulation and training leader, CAE Inc.
Julia Thayer
Graduated from Texas A&M in 2016 with a Master of Science in Marketing. Following graduation, I have been the Business Manager of Prevost Consulting Group, specializing in the travel retail industry as an airport concessionaire consultant and owner/operator/partner.
Maria Victoria Guiraud
Lawyer specialized in aviation and industry relations advisor, with more than 13 years of experience in the sector. She is also the Director and Founder of Aircrw, a recruitment platform for aviation professionals in Latin America and the Caribbean.
Member of the Board of Directors at Mapiex Group, a group of companies dedicated to private aviation and member of the Management Committee at Simplify, Corp. and Meat House Panama. She is also part of the American Chamber of Commerce in Panama (AMCHAM), National Business Aviation Association (NBAA), Women in Aviation and Logistics initiative (WAL), and volunteers for the Make A Wish Foundation.

Graduated in Law and Political Science from Universidad Santa María la Antigua, with an L.L.M in Law and Management from INIDEM Business School & ESADE Business School and various executive education programs from INCAE Business School and IATA Training.

Prior to her current role, she served as the Head of Industry Relations for the Latin American and Caribbean Air Transport Association (ALTA) and Director of Legal Affairs for Mapiex Group.

María Victoria is a native Spanish speaker, bilingual in English, and has an intermediate proficiency in Portuguese.

Deborah Jacomino
I'm an Industrial Engineer with a Concentration in Aircraft Design and Manufacturing and more than 5 years working in the aviation industry. My career started in a Mexican ULCC as part of the Strategy and Network Planning Department and for the last 3 years I have been working in a Spanish consultancy company aiding airports worldwide to achieve more efficient and predictable operations.
Heather Nevills
I am a recent graduate from University of Tennessee Knoxville. I received my mechanical engineering degree, magna cum laude. Now, I am an Associate Process Engineer at FedEx where I use data analytics to improve processes related to aircraft maintenance. I have been with FedEx for 7 months.

Tracy Brammeier
Tracy handles aviation matters, as well as other transportation incidents, and has worked on many of the firm's commercial and private aviation incident cases, involving both airplane and helicopter accidents. Currently, Tracy acts as the court-appointed Liaison Counsel in the lawsuit arising from the 2019 crash of Ethiopian Airlines Flight 302, a Boeing 737 MAX 8 airplane.

In 2018, Tracy was heavily involved in a case where a 22-year-old pedestrian was struck by a semi-truck, obtaining a record $35 million settlement after seven days of trial alongside Bob Clifford and Kevin Durkin. She also was part of the trial team the obtained a $21.5 million verdict after the month-long trial of two park districts for the drowning of a 6-year-old boy.

Tracy works to ensure the quality and integrity of the justice system as an investigating member of the Chicago Bar Association's Judicial Evaluation Committee. She also gives back to the community through her work with the 100 Club of Chicago, a not-for-profit organization that assists the families of police officers and firefighters throughout Cook and Lake Counties, by providing a legal resource following the death of a loved one killed in the line of duty. Tracy also volunteers with the Chicago Bar Association Young Lawyers Section program Wills For Heroes, which prepares basic wills for Chicago and Illinois State police officers. She is also active in several bar associations.

Her work has earned her accolades from Super Lawyers, Leading Lawyers, Law Bulletin Media, and Law Bulletin Publishing Company. In 2020, Emerging Lawyers profiled her in an article titled, Tracy Brammeier: Building a Reputation in Transportation Injury Plaintiff's Law, for her expertise in transportation injury law.
Subhadra Vuppalapati
My name is Subhadra Vuppalapati. I have been working at FedEx Air Ops as AOD Business Planning analyst in the Standard Analysis & Control team for the past 2 years 2 months. We primarily focus in the projects related to Aircraft Maintenance and improvement of current standards and processes. I would develop advanced analytics and data visualization to better understand aircraft maintenance operations and standardization of processes in the execution of the Safety and Airworthiness continuous improvement. Prior to joining FedEX AirOps, I worked at FedEx Services as a Business Systems Analyst for five years as a Vendor from Syntel Inc. I worked on multiple Corporate and Strategic initiatives on Customer Service 1Source suite of applications and CERPS which is on Mainframe.


Erica Ramos
I am an attorney from South Florida who has passion for regulatory law, contracts, Aviation/Aerospace, Administrative, and Compliance law. I have diverse knowledge in Dependency/Defense, Insurance/Defense, contract disputes, regulatory ordinances/codes, general liability, Bankruptcy law, property law, and purchase agreements. I love learning and evolving with my clients needs. I truly enjoy being a lawyer and helping others through my craft.

Susan Mathew
My name is Susan Mathew. I have a bachelor's degree in mechanical engineering from Wayne State University, MI. After a short break of six years, I started my career as a process Engineer. My entry to the Aviation field was when I joined FedEx in 2017 as a Sr. Process Engineer. I've been working in FedEx for 4 years and 6 months supporting Line and Base maintenance operations by improving their processes using Lean and Six Sigma tools. I enjoy being in aviation field and proud to be a woman who fulfilled her childhood dreams.

Jodie Jeon
My name is Jodie Jeon, and I am a sophomore at the University of Illinois at Urbana Champaign pursuing a major in aerospace engineering. I have passions for machine instruments, aviation, space travel, and the airline industries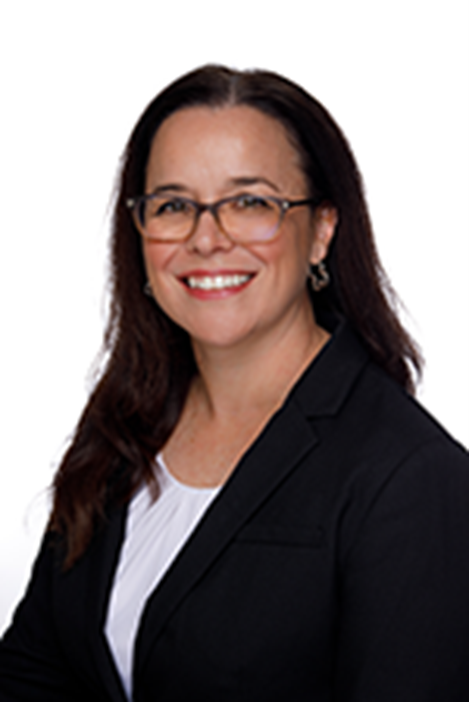 Lee Brewster
Lee's career started in an FAA Part 147 school, where she was active in career advisement and compliance. Lee was a founder of and served as the Executive Director of NCATT, which evolved into the ASTM NCATT Certifications and is now recognized as an alternate means of compliance for obtaining the FAA Repairman's certificate. Her career found a natural progression to FlightSafety International as the Product Sales Manager for the DFW Center's maintenance training. Her responsibilities encompassed the full line of Falcon Jets, Gulfstreams, Honeywell engines and avionics, and the Pratt & Whitney Canada engine line. Her most current experience was as the VP of Marketing & Engagement at ATP, an aviation software company specializing in technical publications, maintenance management, operations/flight scheduling, and inventory control.

Lee is an active member of the Tarrant County College Aviation Advisory Board, Women in Corporate Aviation, and the National Business Aviation Association (NBAA) Maintenance Committee, where she serves in a leadership position as the secretary and co-chair of the NBAA Maintenance Conference.

Her free time sees her enjoying her children and their various activities which keep her and her husband on a football field or sports arena somewhere all across the state of Texas.