Advocates
IAWA offers an opportunity for men to participate as an Advocate. An Advocate is a man, or a person who identifies as male, who otherwise meets the requirements of membership in any other category. An Advocate is not a member, but will support, promote, back, encourage and sponsor IAWA. The Advocate fee is directed to IAWA's scholarship programs.
To become an Advocate, start your application here. Applications are reviewed and acted on every two weeks. If you have any questions, please contact IAWA Headquarters at info@iawa.org or call 202-960-3900.
Together We Build A Legacy
IAWA empowers female leaders in the aviation and aerospace industries.
IAWA has been bringing together accomplished women in all fields of aviation and aerospace for 30 years. Through our scholarships and mentoring program, we build a legacy. IAWA would not be where it is today without the continued support of our members and supporters. Be a part of building our legacy and Connect, Inspire and Lead.


Meet our newest advocates!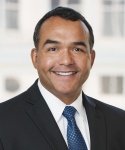 David Hernandez
Shareholder, Vedder Price P.C.
David M. Hernandez is a Shareholder at Vedder Price, a member of the firm's Global Transportation Finance team, and Chair of the firm's Business Aviation and Regulation Sub-Practice Group. David has been consistently recognized in Private Aircraft (Global-wide) in Chambers High Net Worth as one the world's leading high net worth business aircraft advisers. David represents a wide variety of clients, including Private Equity firms, Fortune 500 companies, high net worth individuals, corporate flight departments, charter operators, some of the largest aerospace manufacturers and suppliers, airlines, defense contractors and airports with a wide variety matters, including aircraft M&A due diligence, operational issues, financing, leasing and regulatory matters, complex government investigations, aircraft and part certifications, and FAA, DOT, BIS/OFAC (export controls), IRS and SEC enforcement matters. David is the current NBAA Tax Committee Chair and actively involved in the FAA/NATA's illegal charter task force. David earned a BS from the United States Air Force Academy, an MBA from Monmouth College, and a JD from Northwestern University School of Law.
Brian Glod
Managing Director - US Practice Leader, Mash McLennan
32 years of professional experience in the aviation insurance industry. Currently the US Practice Leader for Marsh, which is the largest broker in the country. Brian's team of 75 colleagues represent some of the largest and most complex aviation risks in the world. Brian is a former insurance company underwriter, and he holds both a pilot license and control tower operators certificate. He is Marsh Aviation's leader for diversity, inclusion, and belonging.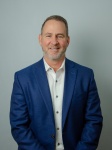 Jack Gilchrist
Director, Shareholder, Gilchrist Aviation Law, P.C.
Worked as an aviation attorney for over 30 years, specializing in aircraft title, registration, citizenship, leasing, and other aircraft transactions. I am the sole owner of Gilchrist Aviation Law in Oklahoma City. I have been involved with IAWA for a number of years as a contributor, but am looking to get more involved as an advocate.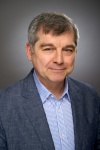 Mario
Asselin
Chairman and co-CEO,
Asselin

, Inc.

Mario Asselin co-founded Asselin, Inc. in 2007 in response to the growing demand for aeronautical engineering services and now serves as chairman and co-CEO of the company. He holds a Bachelor of Engineering degree in Mechanical Engineering from the Royal Military College of Canada and a Master of Applied Science (M.A.SC) in Aerothermodynamics (aircraft icing) from École Polytechnique of Montreal. In his early career, he served in the Canadian Air Force for 14 years with a short stay at CAE's military division. Mario is also an FAA Flight Analyst DER. Aside from his position as Chairman and co-CEO at Asselin Inc., Mario currently works as a Flight Sciences Fellow at Bombardier, is a Transport Canada Design Approval Designee (DAD), a Learjet Organization Designation Authorization (ODA) Unit Member (UM), and serves as Chairman of the Safety Review Board at the Bombardier Flight Test Center. Mario is also a member of the Manufacturer's Flight Test Council (MFTC), GAMA EPIC (Electric Propulsion and Innovation Committee), the Manufacturer's Icing Certification Group (MICG), and the Electric Flight Test Committee.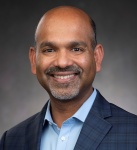 Pradeep Fernandes
Vice President, Strategy - Commercial Airplanes, The Boeing Company
Pradeep Fernandes is vice president of Strategy for Boeing Commercial Airplanes. In this role, he oversees cross-functional efforts to define Boeing's strategic direction and address complex, enterprise-wide business decisions. These include greater life-cycle value for customers and internal capabilities for Boeing, growth opportunities such as services and intellectual property control, product and propulsion strategy, and aviation policy. Fernandes is also responsible for international business development strategy and serves on the Boeing International leadership team.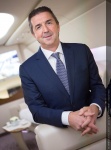 Benoit Defforge
President, Airbus Corporate Jets
Benoit Defforge, 57, leads the Airbus Corporate Jets (ACJ) business globally – a position that he has held since January, 1st 2014. Since then, Benoit has reshaped the strategy, developed excellence in customer care and renewed the product portfolio to further raise ACJ as a leader in Business Aviation.

He graduated with an Engineering Diploma from Arts & Metiers ParisTech in 1987, and an INSEAD Business Diploma in 2011.

In 1990, he joined aerospace manufacturer Labinal, part of the Safran group. At Labinal,
Benoit Defforge started his career in general engineering and then, as Operations Manager, was responsible for leading a variety of programmes from business jets to airliners and
helicopters, rising to become General Manager of a business unit serving Airbus, helicopter and railway customers.

He joined Airbus in 2003, initially leading a project to improve the performance of the Airbus A330 final assembly line in Toulouse.

In 2005, Benoit Defforge was appointed Head of Airbus A380 Electrical Systems development, responsible for boosting performance while implementing harmonised processes throughout all Airbus sites.

In May 2007, Benoit Defforge was appointed Chief Executive Officer of Airbus Corporate Jet Centre, the Airbus outfitting Centre. In this role, from 2007 to 2013, Benoit has successfully managed the creation and the development of the company, delivering more than 20 VIP cabins for ACJ319/320 and a large scope of dedicated services.
Kenneth Quinn
Partner, Clyde & Co US LLP
Senior Equity Partner, Clyde & Co; General Counsel & Secretary, Flight Safety Foundation; Board of Governors, Army Navy Country Club; Member Services Board, Royal Aeronautical Society; Fellow, RAeS; former Global Chair, Aviation, Baker McKenzie; former President, International Aviation Club of Washington DC; former Chair, Aviation, Aerospace & Transportation, Pillsbury Winthrop; former Chief Counsel, U.S. Federal Aviation Administration; former Counselor to the U.S. Secretary of Transportation; former Chair, American Bar Association Forum on Air & Space Law; former Editor-in-Chief, The Air & Space Lawyer; former Chair, Parish Pastoral Council, Cathedral of St. Matthew the Apostle. Associate, Sidley Austin.
David Walton
Deputy Managing Director and COO
Mr. Walton joined the BOC Aviation in November 2014 as Chief Operating Officer, and he also now serves as Deputy Managing Director. He currently oversees the Legal and Transaction Management, Compliance and Insurance, Pricing and Portfolio Management, Technical, Procurement and Information Technology departments. Mr. Walton has more than 30 years of experience in the aircraft leasing and finance industry. Prior to joining the Company, he served as a general counsel for both privately held and publicly listed companies, with primary responsibility for structuring and documenting capital raising, joint venture and leasing activities. Mr. Walton graduated from Stanford University in the United States with a Bachelor of Arts (Honours) degree and received a law degree from the University of California, Berkeley (Boalt Hall) in the United States. He previously was COO and General Counsel of Aircastle Limited, Senior Legal Officer at Boullioun Aviation Services and Partner at the Perkins Coie law firm in Seattle and Hong Kong.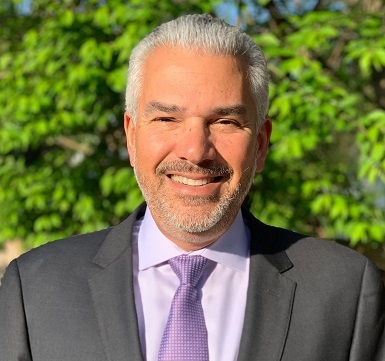 Daniel da Silva
Vice President of Strategic Regulatory Policy, Boeing Capital Corporation
Daniel da Silva is vice president of Strategic Regulatory Policy for Boeing Capital Corporation (BCC), where he is focused on policy and regulatory issues associated with the aircraft financing mission of BCC. He was appointed to the position in June 2015, also serving as the co-Chairman of the Aviation Working Group (AWG). Previously, da Silva held vice president positions in Program Management, Services Sales, Customer Support and Commercial Airplane Sales at Boeing. Da Silva started his career at Embraer in Brazil, and worked at McDonnell Douglas in Long Beach, CA prior to the merger with Boeing.
A native of Brazil, da Silva received his aeronautical engineering degree from the Technological Institute of Aeronautics (ITA) in São José dos Campos, Brazil.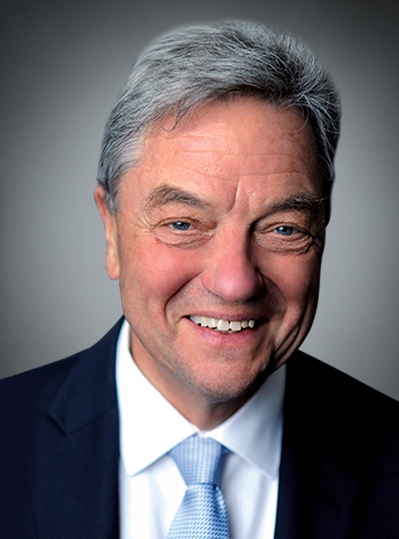 Sir Michael Arthur
Senior Vice President, The Boeing Company
President, Boeing International
Sir Michael Arthur was appointed senior vice president of Boeing and president of Boeing International in April 2019. He is a member of the company's Executive Council, reporting to the president and CEO. Arthur is the council's first non-U.S. citizen.
Arthur is responsible for the company's international strategy and corporate operations outside the United States, overseeing 18 regional offices in key global markets. His responsibilities include developing the company's growth and productivity initiatives outside the United States, forming new business and industrial partnerships, overseeing international affairs, enhancing Boeing's local presence and providing global functional support.
Previously, Arthur was president of Boeing Europe and managing director of Boeing United Kingdom and Ireland. He joined the company in September 2014 to lead Boeing in the United Kingdom and Ireland, and he took on additional responsibilities for Europe in March 2016. In this role, Arthur led the company's European strategy and operations to drive business growth through strengthened regional alignment and improved operating efficiencies. He was also responsible for coordinating all Boeing enterprise business activities in the United Kingdom and Ireland.
Before joining Boeing, Arthur spent three decades with the British Diplomatic Service of the Foreign and Commonwealth Office (FCO) followed by three years as a founding member of a U.K.-based business consultancy. From 2007 to 2010, he was British ambassador to Germany. Between 2003 and 2007, he was British high commissioner to India.
In addition to his Boeing role, Arthur is a nonexecutive director of Diligenta, president of the German-British Chamber of Industry & Commerce and U.K. chairman of the Königswinter Foundation.
He earned a Bachelor of Arts degree in politics, philosophy and economics from Balliol College, Oxford. After graduating, Arthur held a number of diplomatic posts in New York, Brussels, Paris, Bonn, London and Washington, D.C. These positions included FCO director general, director of resources and principal finance officer for the Diplomatic Service. He was deputy chief of mission in Washington, D.C., during the last two years of the Clinton administration (1999 to 2001). He is fluent in three languages: English, French and German.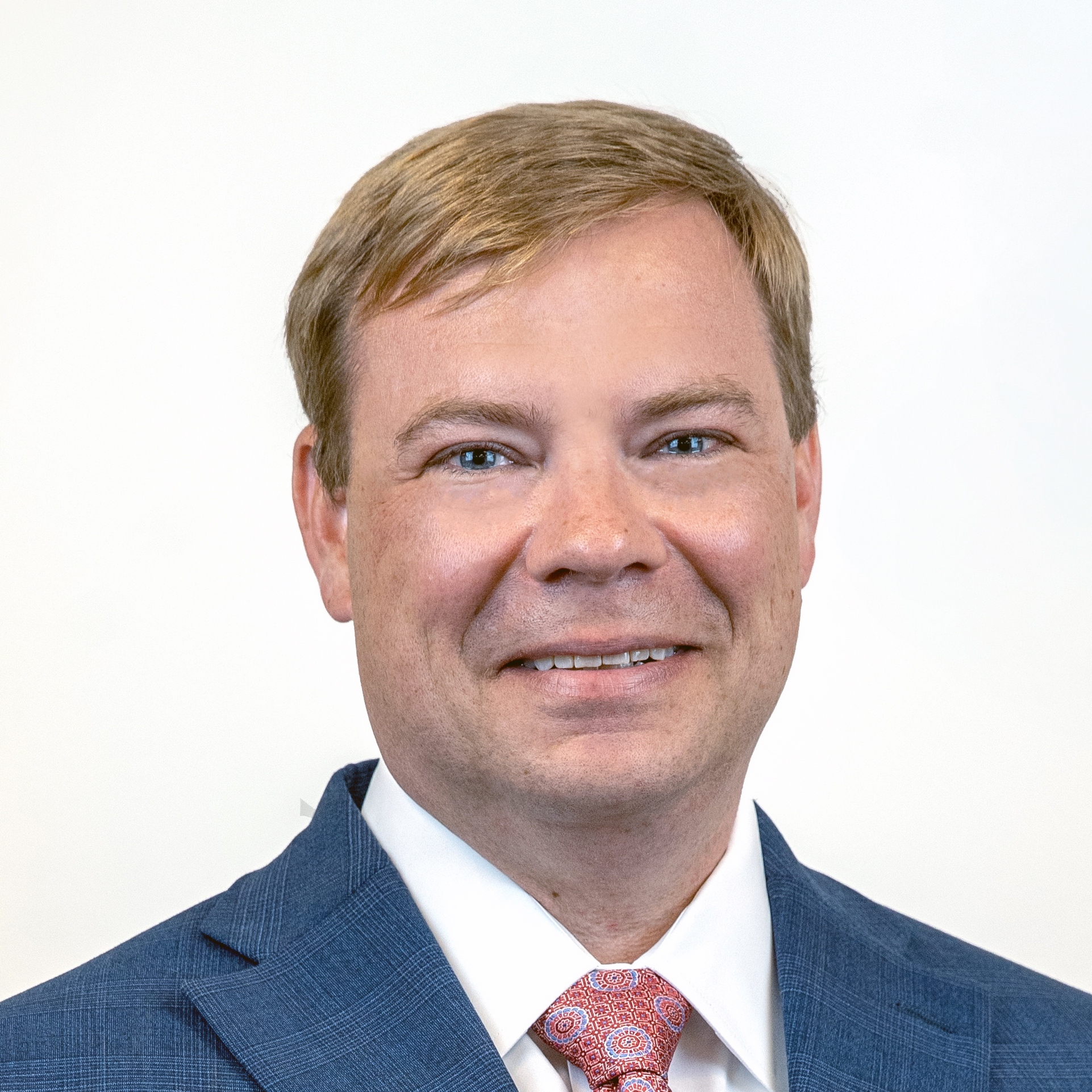 Ryan Austin
EVP & COO, HPM

Ron Baur
president, Azorra
Ron joined Azorra in May 2021. Azorra is a clean sheet leasing company focusing on regional, crossover and small narrowbody jets and is backed by Oaktree Capital Management. Ron is responsible for the day-to-day operations of Azorra, executing the strategic plan and maintaining the OEM relationships.
Prior to joining Azorra, Ron was Senior Vice President of Global Leasing and Strategy for Embraer Commercial Aviation. Ron was responsible for managing Embraer's lessors globally and developing sales strategies to increase commercial aviation sales.
Prior to joining Embraer, Ron work for United / Continental Airlines where he was most recently the Vice President of Fleet. Ron was responsible for all aspects of fleet planning, aircraft acquisition and disposition for United's mainline and regional aircraft. During Ron's twenty-seven years at Continental / United Airlines, Ron acquired more than 750 new aircraft and sold / returned a similar number of aircraft.
Ron is an Aeronautical Engineer from Georgia Tech and has an MBA from California State University. Ron is married with two kids and lives in Chicago.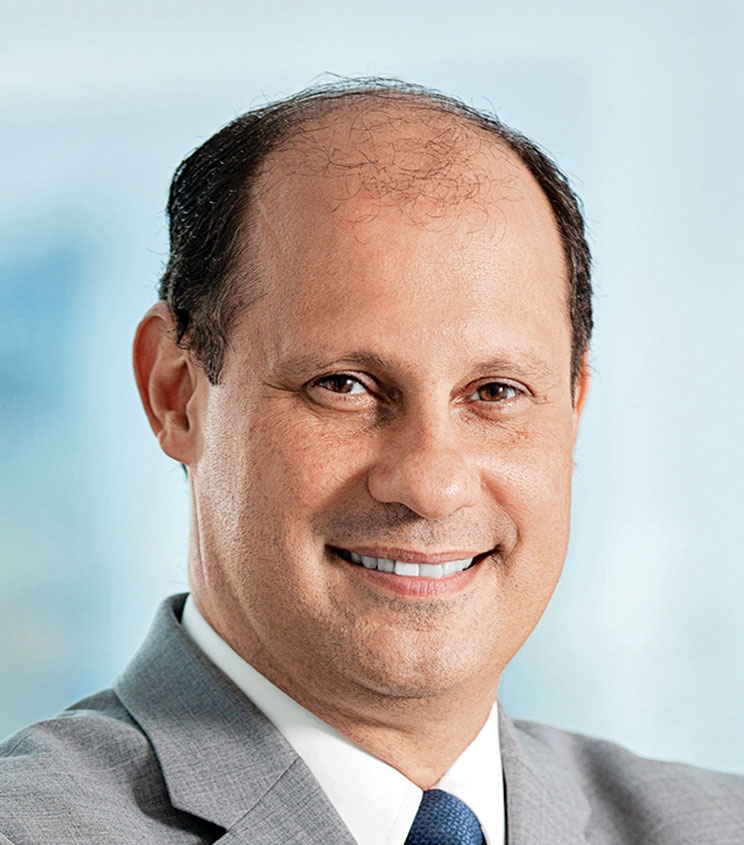 Jose Botelho
Executive Director & CEO, Latin American and Caribbean Air Transport Association
José Ricardo Botelho is a Lawyer from the Catholic University of Salvador, Brazil with experience in civil aviation and public service.
Prior to joining ALTA, José Ricardo served for 4 years as President of the Brazilian National Civil Aviation Agency (ANAC) and, for about 2 and a half years, he served as Brazil's Alternate Diplomatic Delegate to ICAO, actively participating in the amendments to the text of the Tokyo Convention in the work relevant to Brazil's entry in ICAO's Public Key Directory (PKD) and in the systematization of API (Advanced Passenger Information), besides having worked on the rules against acts of unlawful interference (AVSEC) for civil aviation.
José Ricardo holds a postgraduate degree in Criminal Sciences from Jorge Amado University and a postgraduate degree in Public Security Management from the National Police Academy, both from Brazil.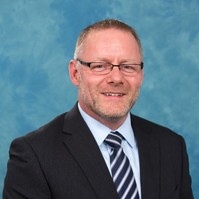 Grant Cochrane
SVP Intl Commercial Services, FedEx Express
Grant joined TNT in 1992 as a Field Sales Executive at Birmingham depot in the UK, progressing through various Sales roles and then moved into General Management positions, then functional roles in Key Account Management, until joining HO as Operations Director for Special Services Central Team before taking on the role as Global Special Services Director in May 2014.In July 2017 he took the role of Vice President –Special Services, at FedEx Express and from September 2019 I was given additional responsibilities with Enterprise Global Sales. December 2019 Grant took on the role of Senior Vice President, International Commercial Services and relocated to Memphis, with my wife Dawn and our dog, in February 2020
Our aim at International Commercial Services, is to offer support to the wider Global Express community and our Global customers, by providing global standardized policies and processes. This will allow market driven solutions to be delivered to our customer base and to grow International revenue by focusing on the complete product portfolio.

Dustin Cordier
President, Jet AVIVA
Dustin is attracted to people with bold ideas. On his 30th birthday his cousin, Ken, told him, your next 6 years are free. Ken flew an F-4 and was shot down at 30 then spent the next 6 years as a POW. This became Dustin's WHY – helping others make their freedom count.
He is a former VP and sales executive with both Cessna Citation and Embraer Executive Jets, and current President of jetAVIVA - a market leader in turbine aircraft sales & acquisitions.
A #1 ranked sales professional at every stop, he's been responsible for aircraft sales of almost $1 billion dollars. As a committee member and and former Co-chair of the NBAA Business Aviation Management Committee Leadership Conference he exemplifies the unique bond of business and fun that is aviation.
Dustin graduated from the United States Air Force Academy with honors and was an instructor and evaluator in both the C-21A & KC-135R. He currently lives in Atlanta with Kristen, his wife of over 23 years, his 4 children and 2 dogs.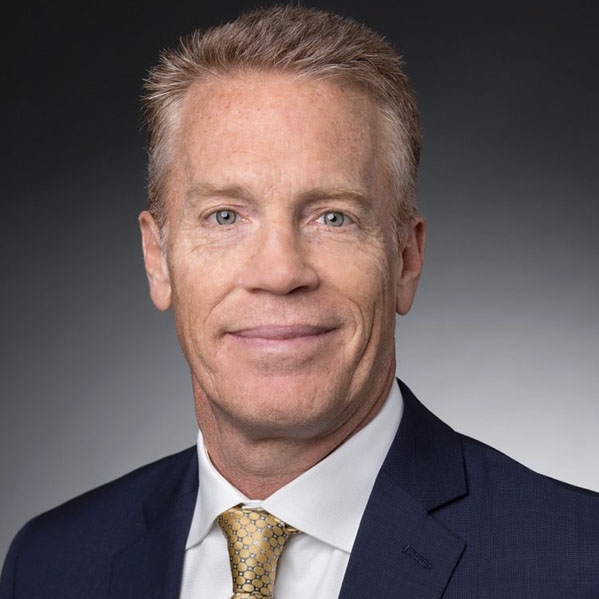 Brian Costa
Chief Executive Officer, Chromalloy
Brian Costa is Chief Executive Officer of Chromalloy, providing leadership across all functions of the business to drive customer satisfaction, operational excellence, and profitable growth. He joined the company in 2016 as Vice President, Strategic Planning and Integration responsible for the SIOP, marketing and corporate communications functions. Prior to Chromalloy, he worked at United Technologies Aerospace Systems, leading business development, strategy and customer care for the aftermarket organization. Prior to that, he successfully managed global commercial and military shared services with Goodrich. Mr. Costa holds an MBA from the University of Michigan, and a BS in Chemical Engineering from Ohio State University.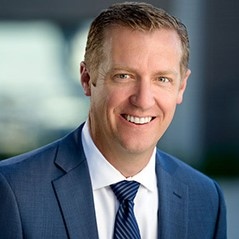 Scott Cutshall
Senior Vice President, Clay Lacy Aviation
Scott leads business development activities, directs the marketing and communications strategy, and manages new market development for Clay Lacy Aviation's diverse line of business jet services. Scott is a third-generation pilot with expertise across a wide spectrum of disciplines in business aviation. Scott's passion for aviation started early. Upon receiving his BS in business management from Biola University, he became a Certified Flight Instructor with instrument and multi-engine instruction privileges. In 2000 he began working as a dispatcher for a small fleet of corporate aircraft then moved on to hold the positions of Operations Manager, Sales Director and VP of Marketing over a 14-year career with an international aircraft management and sales organization prior to joining Clay Lacy in 2013. In 2021 Scott received his Corporate Aircraft Manager (CAM) certification from the National Business Aviation Association.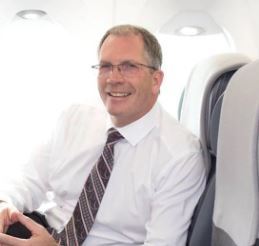 Robert Dewar
SVP A220 Customer Services, Customer Satisfaction & Product Policy, Airbus
Accomplished Senior Aerospace Executive with extensive expertise in program management and product development and design of complex aerospace programs (~$5.0 B) with P&L accountability. Proven ability to lead and improve business productivity and performance working with a global supply chain while enhancing client satisfaction by consistently increasing quality and delivery performance. Demonstrated success leading large complex organizations including Airbus, Bombardier products. Recognized by the industry for his strong leadership and drive, customer focus, excellent communication and collaboration skills, as well as a proven track record for the successful development and execution of aerospace programs.
Multilingual: English, French & Italian.

John Hamilton
President, air Flying Patners, LLC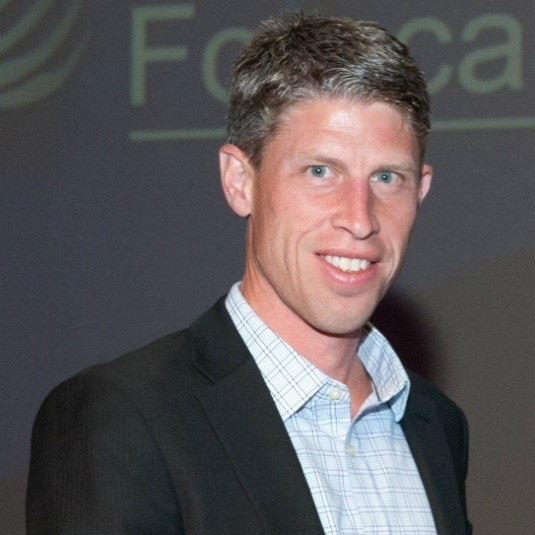 Daren Hulst
vice President, Commercial Marketing, The Boeing Company
Darren Hulst is vice president of Commercial Marketing for The Boeing Company. Hulst leads a team that markets the company's family of commercial airplanes and services by understanding market requirements, developing strategic go-to-market strategies, contributing to planning and product development, and supporting market positioning and sales activities. He was named to this role in March 2020.
Hulst joined Boeing in 2005 and has served in various marketing leadership roles including market analysis, network and fleet strategy and China and Asia marketing.
Before joining Boeing, Hulst spent eight years at Delta Air Lines, serving in various management roles in Network & Schedule Planning and Revenue Management. He is a graduate of Valparaiso University with degrees in economics and geography.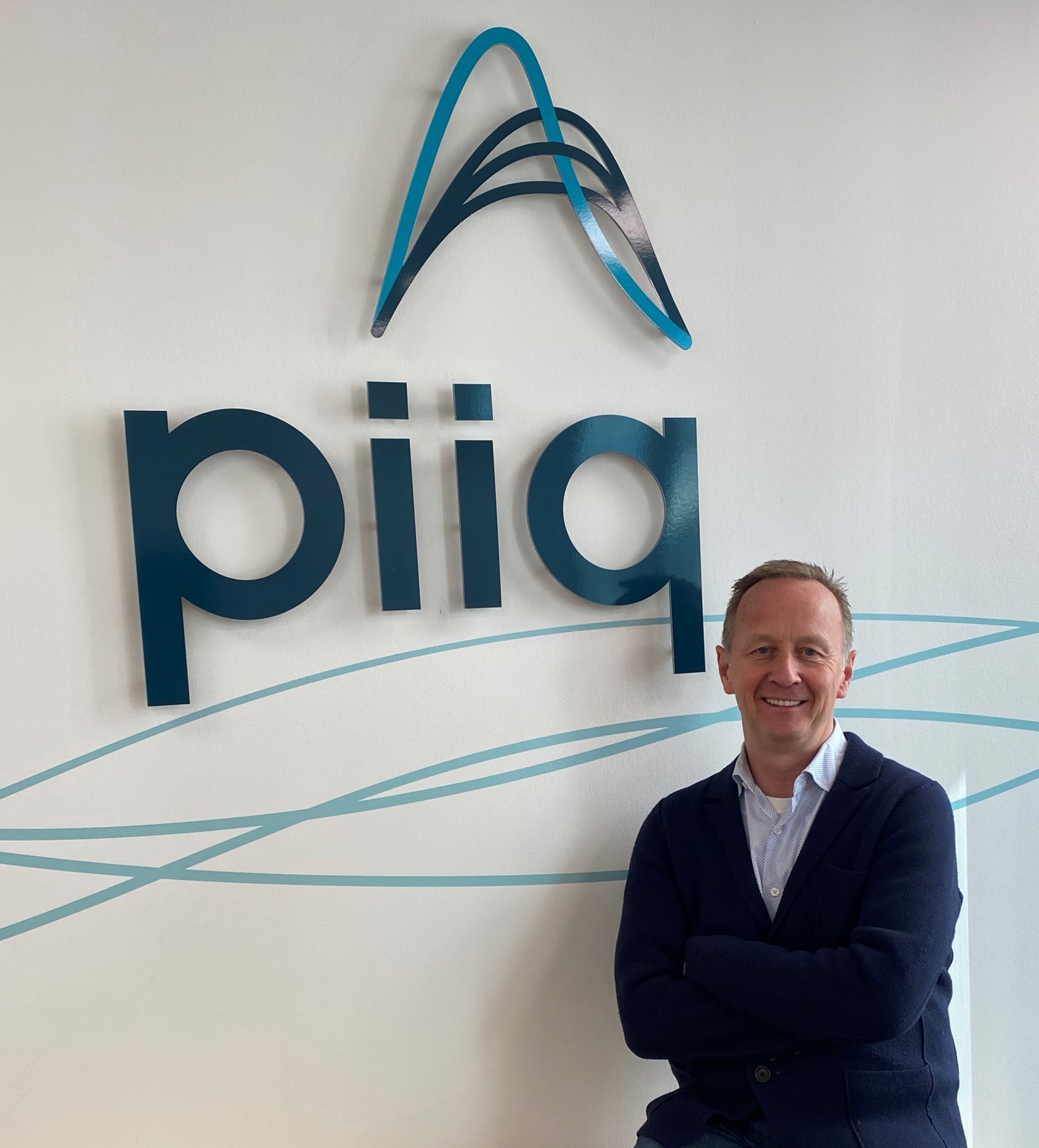 Chad Marcel President
Piiq Risk Partners
Starting my career in 1984, I have spend over 30 years in the aviation sector, supporting Global clients with respect to their insurance and risk needs. After spending the majority of my career in leadership roles with two of the larger insurance broker, including secondments to the US, I co- founded Piiq Risk Partners in 2019 to offer a more tailored and bespoke offering for aviation and aerospace clients and we now have more than 50 partners, based in the UK, USA and France.
I have until now supported IAWA by encouraging relevant colleagues to join and participate as full members and I am now thrilled to be able to join as an advocate and look forward to more directly participating in the future.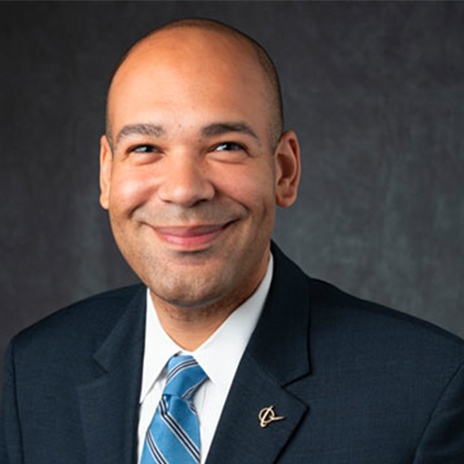 Tommy Preston
Vice President, Ethics, The Boeing Company
Tommy Preston, Jr. is the vice president of Ethics at The Boeing Company, where he leads a team of global professionals focused on articulating, amplifying and embedding the company's values across the enterprise. The Ethics organization also ensures efficient and trusted reporting mechanisms and a strong anti-retaliation policy; works with senior leadership to foster a speak up culture through messaging and employee engagement; and embeds ethics advisors across Boeing business units and sites to identify risk areas, reinforce expectations of ethical behavior and provide bespoke guidance to employees.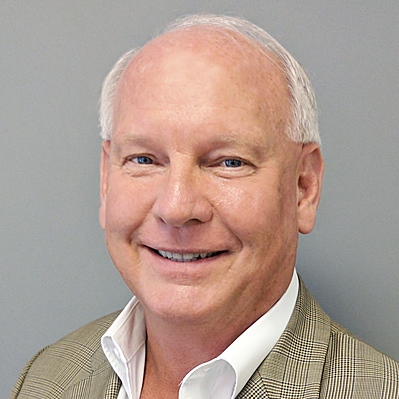 Jim Simpson
Senior Managing Director, First Republic Bank
Richard Smith
Regional President and EVP, Fedex Express

Cristian Sutter
CEO, Avensis Aviation
Aviation Business Strategist and Lead Cabin Designer with two decades of experience working for major airlines and VIP completion centres worldwide.
Throughout his career as Lead Cabin Designer, he has created cabin design solutions for Economy, Business, First Class, and VIP Cabins for narrow and wide-body aircrafts including Airbus A380, A350, A320, Boeing B787, and B777x.

Cristian has worked in the entire Cabin Design and Cabin Definition cycle from the initial design brief through the engineering development and final certification phases; achieving a seamless transition from inception to a successful product implementation regarding passengers' flying experience, branding touch-points, in-service operational performance and fleet management.
In recent years he has shifted his career towards executive aviation management and aviation business strategy successfully developing and leading expert teams and delivering multimillion aviation programmes whilst successfully driving organisational changes, business transformation, and growth.

As the CEO of Avensis Aviation, he is bringing his aviation experience working together with the Avensis team further developing pioneering products to suit the changeable demands of freighter airlines fleet operations, lessor asset management needs, and implementing the strategy to grow and position Avensis firmly as a global market leader in PTF (Passenger to Freighter) conversions.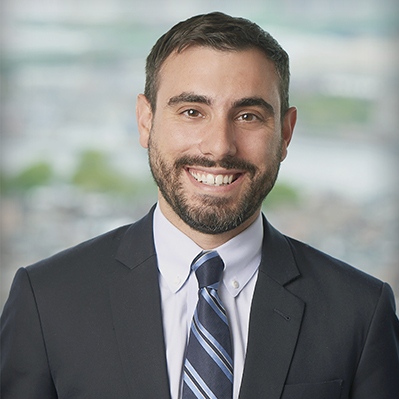 Michael Tentindo,
Partner, Hinckley Allen
Mike is the Chair of the firm's Business Aviation Group and specializes in the areas of aviation, commercial and real estate finance, serving as legal adviser to institutional lenders and borrowers in senior and subordinated debt financing and equipment leasing transactions.

Clay Tidwell Manager
Manager, Quality Assurance, FedEx Express