33rd Annual Conference

xxxxxxx
IAWA 33rd Annual Conference
"Industry Interrupted: Emerging into the Next Normal"
Attend in person or join the live stream event!

October 13 - 15, 2021
Charleston Marriott
Charleston, South Carolina, USA
xx
Quick Links
About the Conference
Without question, the aerospace and aviation industry withstood and adapted to the repercussions of the global pandemic, but we're still reeling from its effects and will be for the foreseeable future. Simultaneously, our world as a society experienced an elevated emphasis on diversity, inclusivity, equality and belonging issues in the past few years, and female leaders have been given the platform to further these discussions across various industries, with other minority organizations, and throughout the world. IAWA will once again bring together – in-person and online – some of the most brilliant minds for insight, relevance, and value at its 33rd annual conference in Charleston, SC, USA on October 13-15. The IAWA annual conference is the world's leading gathering for women in the aviation and aerospace industry and a must-attend event for women in leadership and management roles in the industry as well as male advocates. Please join us in Charleston or virtually for inspiring and informative keynote speakers, interactive and lively panels, varied educational programming, and excellent networking opportunities. You're not going to want to miss this!
Note: All sessions are in English.
Access
There will be opportunities for in-person and a live stream.
Sponsorship Opportunities
Sponsorship opportunities are available now. Contact Maria Gonzalez for more information.
Registration
Early Bird: June 15 – August 15
In-person Regular Registration: August 16 – September 15
Virtual Registration: June 15 - October 8

Click the image below to see the conference program.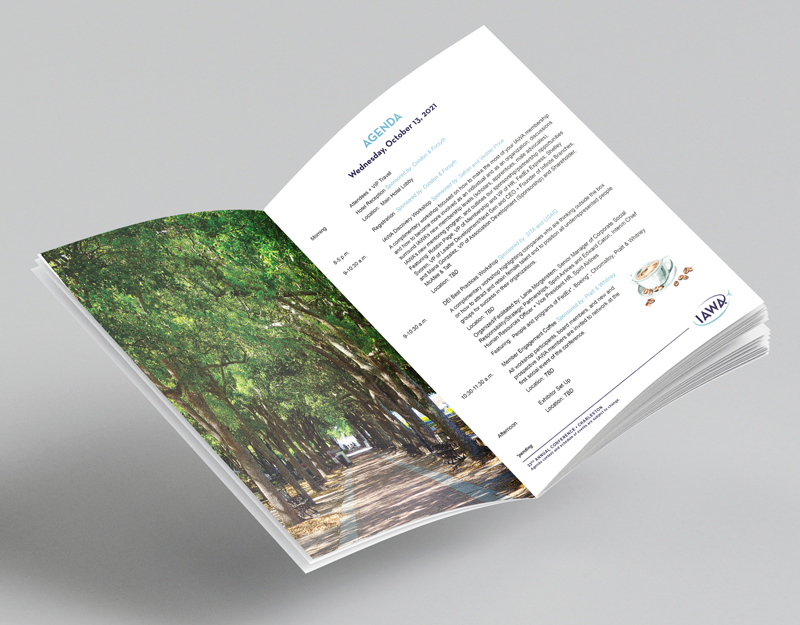 Highlights:
Tuesday, October 12
Dine-Around Dinner, 7:00 pm – 9:00 pm
Wednesday, October 13
Professional Development Workshops
Option 1 : IAWA Discovery Workshop
Sponsored by Safran and Vedder Price
Option 2 : DEI Best Practices
Sponsored by SITA and USAIG
Option 3 : Lift Off the Leadership Workshop
"An Evening Aboard the USS Yorktown", 7-9 p.m.
Sponsored by FedEx Express
Thursday, October 14
Membership Breakfast: What's New + Next with IAWA?, 8-9 a.m.
President's Welcome Address: Bobbi Wells, IAWA President and VP of Safety, American Airlines, 9-9:30 a.m.
Tammie Jo Shults, 11-11:30 a.m.
Lt. General Nina Armagno, 12:30-1 p.m.
Silent Auction, 3:30-4 p.m.
Woman of Excellence Award Gala Reception, 6-7 p.m.
Sponsored by Spirit Airlines
Woman of Excellence Award Gala and Dance Party, 7-10:30 p.m.
Sponsored by Boeing
We will be announcing additional Panels and Keynote Speakers soon!
Friday, October 15
Scholarship Awards Breakfast, 8-9 a.m.
Marie Sylla-Dixon, 10-10:30 a.m.
Amanda Simpson, 12-12:30 p.m.
Stay tuned for the full program and other confirmed speakers. Program agenda subject to change.
Tammie Jo Shults
Former Southwest Airlines pilot and captain of the crippled Southwest 1380 flight, aircraft carrier qualified naval aviator, flight instructor in the T-2 Buckeye, electronic aggressor pilot in the A-7 Corsair, one of the first females qualified to fly the F/A 18 Hornet, author of Nerves of Steel
Marie Sylla-Dixon
Chief Diversity Officer, Raytheon Technologies; recipient of the Most Influential and Inspiring Leadership Award from The Rainbow PUSH Coalition; served on the Federal Communications Commission's Advisory Committee on Diversity and Digital Empowerment
Lt. General Nina Armagno
Director of Staff at US Space Force Headquarters at the Pentagon; first woman general officer commissioned in the United States Space Force; synchronizes policy, plans, positions, procedures, and cross-functional issues for the U.S. Space Force headquarters staff; earned her commission and graduated from the U.S. Air Force Academy; only person to have commanded both launch wings in the United States Air Force.
Amanda Simpson
Vice President for Research and Technology, Airbus Americas; former Deputy Assistant Secretary of Defense for Operational Energy; first openly transgender woman political appointee of any presidential administration
Panels
Airlines Panel
Insurance Panel
The Future of Supersonic Travel Panel
Global Initiatives Panel
Male Advocates' Panel
Workforce Development Panel
Supply Chain Panel

IAWA Represents
378 management and executive level women members from 38 countries and a global outreach to more than 3,300 women and a large number of men supporters
More than 246 major companies and organizations in the aerospace and aviation industries
Prominent past sponsors including Boeing, FedEx, Airbus, Textron, GE, GECAS, United Airlines, & more
Affiliated with ACI World, ALTA, Aviation Week, Global Aerospace Summit, IATA, ICAO, ISTAT, RAeS, and The Wings Club
Instagram Image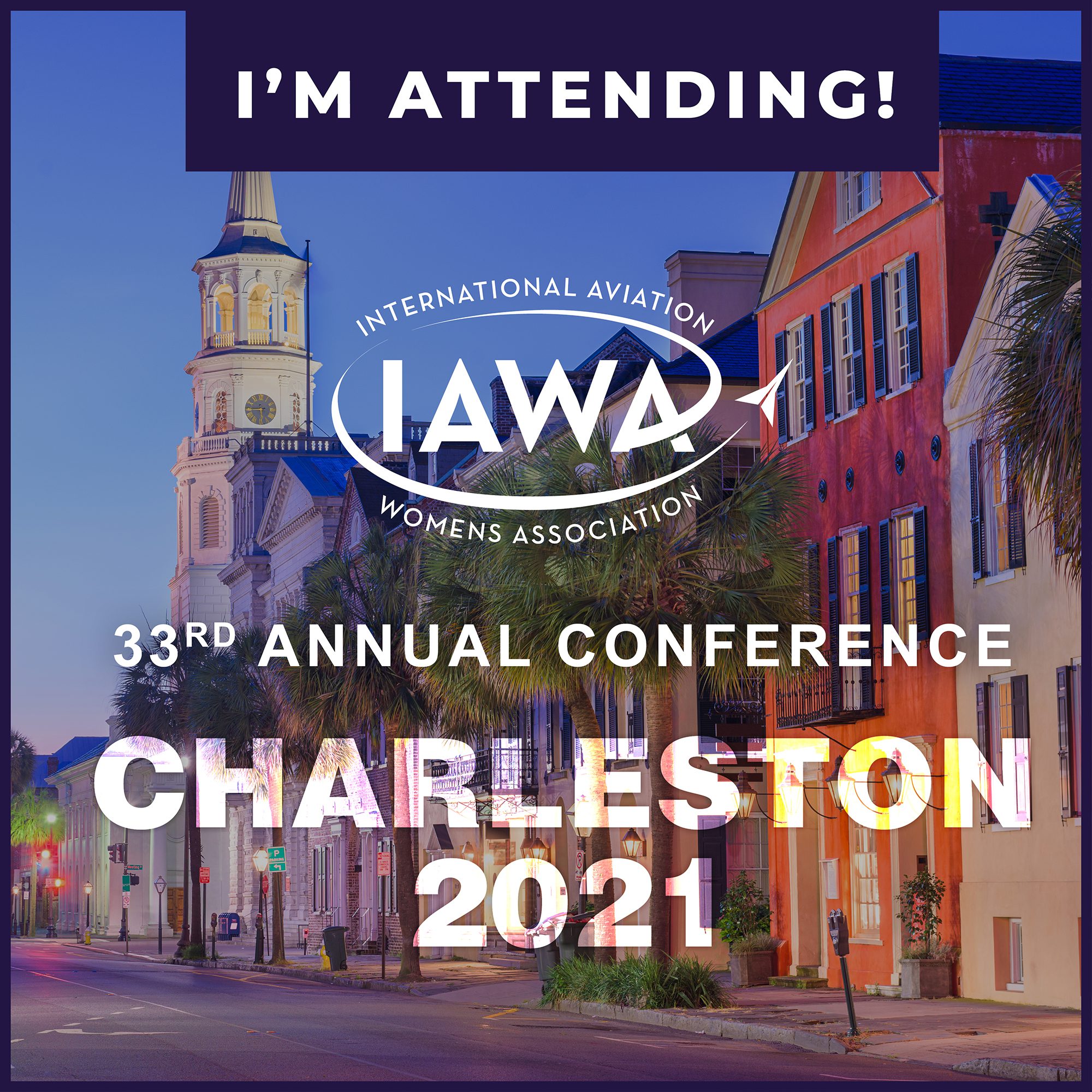 Click to enlarge and download.

Special Thanks To Our Sponsors
IAWA 33rd Annual Conference Planning Committee
Andi Sims, IAWA VP of Annual Conference
Aimee Nardini

Amanda Darling
Annaliese Peterson
Charlotte Vaksmann
Chris Ison
Connie Avery
Diana Gurfel
Donna Cook
Elia Morales
Ellyn Slow
Isadora Abenza
Jaclyn Decker
Juanita Runyon
Kara McGrinder
Karen Ellis
Kathy Guilfoyle
Katie Callahan
Kelsey Justice
Kimberly Pearson


Kristelle Wells
Lanie Morgenstern
Laura Elliott
MC Ernst
Marchel Ebron
Maria Gonzalez
Marita Lintener
Martha Watts
Megan Incledon
Nina Bhat
Norma Lantz
Orla Brady
Patty Clark
Rachael Simmons
Rachel Capps-Skogsberg
Reneta Johnson
Selda Konukcu
Shanea Wilson-Campbell
Sheila Remes
Sydney Unruh