Join/Renew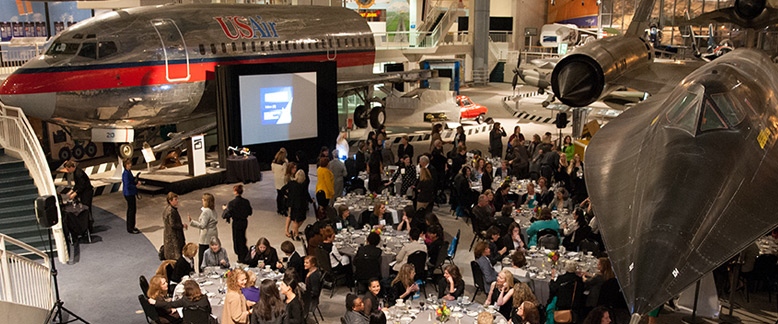 Together We Build a Legacy
IAWA has been bringing together accomplished women in all fields of aviation for 30 years. Through Conferences, Forums, Connects and affiliations the organization has fostered professional and personal relationships that last a lifetime. Through scholarships and mentoring, together we leave a legacy. IAWA would not be where it is today without the continued support of our members through annual dues and sponsorship of our conferences and other events. Click below to continue to help us build this legacy and Connect, Inspire and Lead.
Join us in building the legacy and Connect, Inspire and Lead.


Member Benefits
Access to career development and programs at reduced member rates. Programs include regional, national and international events designed to provide women in the aerospace and aviation industry with the skills and resources needed to assume greater and more visible roles within the industry and to serve as role models for other women seeking advancement and growth in the industry.
Opportunities to Build an International Network via programs that bring women together, both nationally and internationally, opening doors to an array of opportunities.
Leadership Development through IAWA committees and affiliations. There are ample opportunities for members to develop and exercise leadership skills. Advocacy to promote women in the aerospace and aviation industry. For example, Soaring through the Glass Ceiling.
Philanthropic Outreach through Scholarships. IAWA awards scholarships to young women pursuing degrees/certificates in aerospace and aviation related careers.
Continued Learning with the IAWA website, president's letter and a variety of webcasts. IAWA provides a forum for the exchange of information and presentation of articles about women in aerospace and aviation and to share views on matters of importance to the industry and to women in general.
Membership Eligibility
To qualify for IAWA membership, applicants must have 5 years of aviation industry experience in a management or executive level position.
Membership rates
The 2020 IAWA membership fee for industry members is $350.00 USD and the membership fee for government members is $150.00 USD.
NOTE: Membership in IAWA runs from January 1 through December 31. Members who join from January 1 through September 30 will be asked to renew by December 31 for the next fiscal year. Members who join from October 1 on will be in good standing through December 31 of the following year.
If you have any questions, please contact IAWA at info@iawa.org.
Membership Challenge Program
Existing members in good standing, are encouraged to invite non-members to apply for membership. IAWA's Membership Challenge is extended to incent referrals by granting a $25 credit for each qualified referral. To qualify under the Membership Challenge, the new candidate must specifically identify the referring member in their application. Once membership is approved by the Membership Committee and the new member's dues are paid in full, the referring member will receive notice of the $25 credit. The credit will be applied to the following year's membership dues. The maximum yearly referral is 8 per existing member. Active members of the Board are excluded from the credit.
2020 Membership Referrals
Thank you to the following members who made a referral that resulted in a new member:
Oyenike Adedoyin, Nigerian Airspace Management Agency
Amin Nafisat Ahmed, Nigerian Airspace Management Agency
Connie Avery, FedEx
Joanne Barbera, Barbera & Watkins LLC
Orla Brady, US Department of Justice
Katia De Loose, Atlas Air
Anastasia Gbem, Nigerian Airspace Management Agency
Mia Wouters, GDS Advocaten / University of Ghent
Maria Eugenia Yabar, Estudio Olaechea S. Civil De R.L
If you have questions about the program, please contact IAWA at info@iawa.org.
You're Not a Member, But You Could Be
IAWA is looking for empowered, female leaders of the aviation and aerospace industries. Are you one of them?